Sandesh earned his Ph.D. in Biotechnology in 2020, from the Institute of Chemical Technology, Mumbai. His Ph.D. research focused on enzymatic biotransformation of sugars and polyphenols to enhance functionality. Sandesh is currently a Postdoctoral Researcher at the Indian Institute of Technology Bombay, India. His research interests include Pharmacognosy, Food bioscience, and Functional foods and he is passionate about scientific writing and teaching.
Articles by Sandesh J. Marathe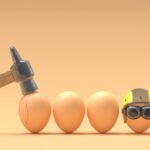 Don't put all your eggs in one basket! Learn how to handle your eggs, prevent contamination and keep track of your experiments when performing the CAM assay.