Most scientists rely on research grants to fund their research, and not every lab has a healthy budget to splash out on fancy new equipment. And let's face it, in today's climate of research grant cuts, even well-funded labs are looking for ways to be more efficient with their grant money.
We're here to help you with our Lab DIY for researchers Hub—providing low-cost tips, tricks, and hacks for getting your experiments done on a shoestring.
That's right folks, as intimidating as it may sound, with our help you can make your own reagents, and build your own lab apparatus using tools and equipment you can easily get hold of without breaking the bank. You probably already have most of the tools that you need right in your lab or at home!
From calibrating your own pipettes, building your own PCR machine, to making your own Taq polymerase or competent cells. If you're looking for ways to save in the lab, you've come to the right place!
Your Handy Guide to Low Cost Lab DIY
Add a header to begin generating the table of contents
DIY Molecular Biology Methods
Get low-cost DNA isolation, competent cells, and transformations
If you buy competent E.coli regularly, you'll know that they are pretty expensive. Making your own, good quality competent E.coli is very easy—one morning's work (with a bit of pre-planning) is all it takes.
We've curated a list of easy-to-follow DIY tips and tricks for navigating some of the most common molecular biology protocols, to help you save money and get your experiments done.

We'll show you how to make a DIY stock of chemically competent E. coli, the workhorse in the molecular biology laboratory.
Performing PCR on a shoestring
Bet you've never considered making your own PCR machine, or Taq polymerase? We'll show you how you can. And we've also got a selection of handy tips—from primer design to dealing with contamination—to help you get the best from your PCR reactions and master a range of PCR techniques.
Labs across the world spend a great deal of money on Taq polymerase. Find out how to save your lab some money.
Simple and effective ideas for building your own lab equipment
From building a homemade shaking incubator fashioned out of an old-time record player to a step-by-step guide for building your own microscope using your smartphone, we've put together a shortlist of low-tech lab gadgets that you can easily make at home or in the lab, or in your garage lab.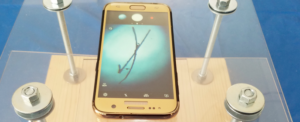 Want to build your own microscope for almost nothing? You probably already have most of the tools that you need right in your lab or at home! Here's how.
Watch these informative webinars on how to improve your productivity and overall experience in the lab
From good pipetting technique to improve the accuracy of your results—to tips and tricks that will help you get the results you want for your projects, publications, and grants. Stay on top of your research projects, and make your lab work more enjoyable and productive—and improve collaboration in the lab at the same time.
Got a Question or a Suggestion?
Didn't find what you were looking for? Or perhaps you have some tips and tricks that we haven't covered here? Get in touch and let us know so we can continue to improve the information we share!
Stay up to date with the most recent lab DIY articles

You can build your own PCR machine using tools and equipment you can get easily and without breaking the bank. Well, what are you waiting for?
Equipment Maintenance Tips
Handy tips and tricks for equipment maintenance, and how not to wreck stuff
Taking freshly prepared samples to an instrument only to discover that it is broken is one of the most frustrating things that can happen in the lab. Samples, reagents, time, and precious grant funding are wasted, negatively impacting everyone else in the lab, from fellow students and postdocs to frugal lab managers and your supervisor.
Properly maintaining laboratory equipment is of the utmost importance, and ensures that your scientific results are not compromised by a lack of proper care and maintenance. Here is a selection of tips you should be aware of.

Rust spots provide a good shelter for bugs, which will get there one day, and from the rust into your tissue culture. Here's what you can do to deal with the problem as soon as you see it.
Become an Eco-Aware Lab Warrior
Save time, money, and the planet
Were you attracted to biological research because of an interest in nature and the noble desire to make the world a better place?
Those ideals are often stripped away when the realities and demands of research life take over—it turns out that it's not so easy for one person to save the world. We end up working in labs that generate vast amounts of waste and consume a lot of power. Of course, much of this waste and consumption is unavoidable, but there are a lot of ways that we can reduce the environmental impact of our labs by improving our practices.
From donating surplus equipment to recycling to ordering only the amount that you need, we've got a selection of ideas for reducing your lab's environmental impact and saving money at the same time—and become a local hero and eco-warrior at the same time.

Looking for cheaper or faster solutions in the lab? Here's our top 10 list of ways to use everyday items to make gadgets and for low-tech solutions for the lab.
A–Z of doing research on a budget
Some of these terms may seem pretty obvious, but sometimes it's a good idea to spell them out.
Budget. Inexpensive, not costing a great deal.
A centrifuge separates substances based on their density by using centrifugal force. Think G-force—Astronauts, fighter pilots, and Formula One drivers experience it—and so do our bugs when we pellet them.
'Cheap' - Someone who skimps on costs even when it is to the detriment of experiments.
do-it-yourself (DIY). In this context, we mean low cost tips, tricks and handy hacks for getting your experiments done on a shoestring. And NOT the annoying 'DIY' your parents used to do around the house over the weekend while you were trying to catch-up on some much needed sleep.
Eco-warrior. A person actively involved in preventing damage to the environment.
'Frugal' - Someone who is careful with money but spends if needed.
Think 'Inspector'. A gadget is a small (ingenious or novel) mechanical or electronic tool, machine, or device that serves a useful purpose.
A garage lab is your home away from the lab, where you would normally park your car - but which has now become your very own space for lab DIY and hacks. A bit like 'Doc' from Back to the Future.
Hack. An efficient or cost-saving solution or piece of advice.
An incubator is like a sauna for our bugs and mammalian cell cultures—but without the steam. It's a stable environment that protects cells from changes in temperature, humidity, CO2, and O2.
PCR, or Polymerase Chain Reaction is a technique used to make numerous copies of a specific segment of DNA quickly and accurately. This means that a single DNA molecule can be replicated and turned into many copies, quickly and without any mistakes - well that's the idea anyway.
When a task or experiment is done 'on a shoestring', it's done with a very small amount of money.
Taq polymerase is a heat-stable enzyme used in PCR to replicate DNA molecules.