Managing the scientific literature can feel like a full-time job. How do you ensure you don't miss an article that says the same thing as the thesis you've been working on for 3 years? How many new articles in your field have been published this month, and how are you going to find time to read them all? What's the best way to write a literature review?
There are lots of tools to help you stay on track, and we're here to take the hard work out of managing the scientific literature, so that you can focus on doing your best work in the lab.
Whether you're looking for tips on the best citation manager for your thesis, a guide to advanced search on PubMed, or an explanation of what Boolean operators are, we've got something for everyone, at every stage of research.
The Complete Guide to Managing the Scientific Literature
Add a header to begin generating the table of contents
Hone Your Critical Analysis Skills
Learning to review a scientific paper critically will help develop your critical analysis skills, enabling you to read and digest the latest literature efficiently. Strengthening your critical analysis skills will also help you assess and improve your research and make you a better scientist overall.
Whether you are just starting in your scientific career or have read (and reviewed) hundred of papers, this free course can help you strengthen your critical analysis skills.
Reference and Citation Managers
Find the Right Reference Manager To Suit You
After years of hard work in the lab, you're finally writing up your thesis. But what is that scribbled note in your lab book? Is that a reference? Where did it come from? How will you ever find it again?
Reference/citation management software can help you get your citations and references in order, eliminating (some of) the pain of writing up and ensuring that you don't fall foul of correct citation formats.
We've summed up the key features of the best citation managers so that you can make the best choice for your work.

Organizing your files is simple with Zotero; we've got the lowdown on functionality, usability, and access.
How to Review—and Present—A Scientific Paper
Keeping up to date with the literature is far from easy, but it's frustrating when your notes on an article you have read carefully are lost, or miss key information.
You can avoid having to reread the same article again and again by ensuring you make the right notes the first time around.
And if you're wondering how to turn an impressive paper into a stunning journal club presentation, or simply don't know where to start when organizing it all—relax.
Check out our easy-to-use templates and checklists for reviewing any article, and organizing an unforgettable journal club meeting.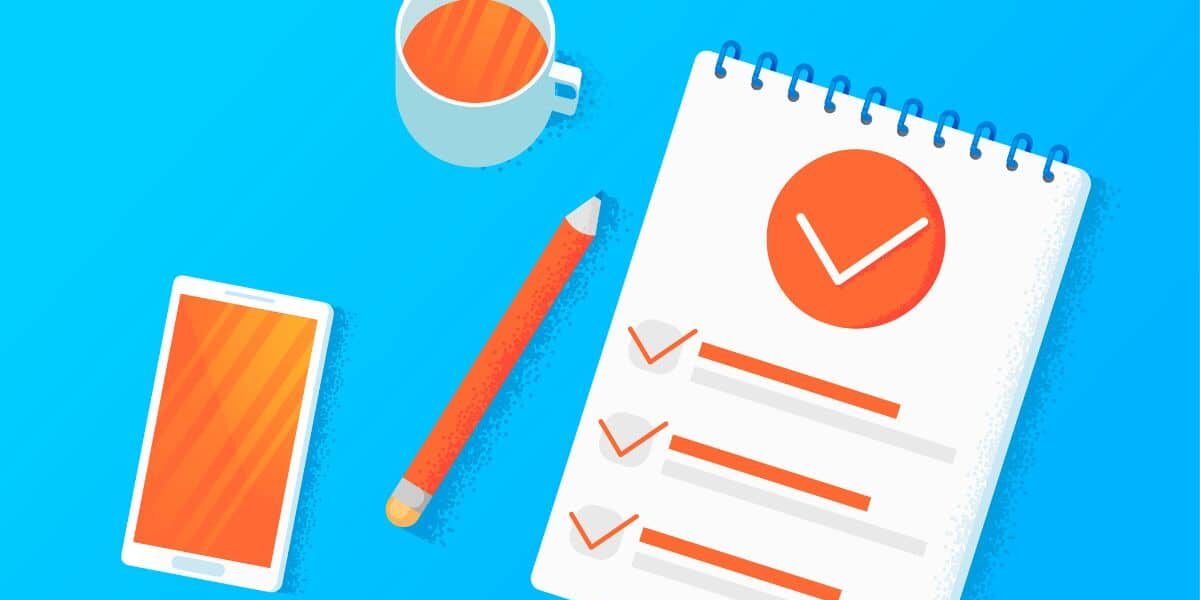 Your easy to use template and checklist for reviewing any article.
Download Here

→
Open Access and Peer Review
Learn More About the Publication Process
You already spend a lot of your time reading (and writing) scientific papers, but how much do you know about the publication process? How do you know you can trust what you're reading?
Find out more about the peer-review process for scientific papers and learn about the models for making research freely available.

Misinformation is a common problem across the internet and particularly on social media. Learn how to identify misinformation in science and what to do when you see it being spread.
Take Your PubMed Searches to the Next Level
You're probably already familiar with PubMed, but are you making the most of its functionality? We've pulled together a bunch of articles to help you!

Are you getting the most out of your PubMed searches or are you wasting lots of time slogging through pages of results? We've compiled some top tips to help you refine your searches.

PubMed has had a makeover. Find out where your favorite features have moved to and what's changed in this shiny new version.

The easiest way to keep abreast of what's going on in your scientific field is to set up a PubMed alert. We show you how.
A–Z of Common Literature Search and Review Terms
Is there a search term you're struggling to understand, or are you flummoxed by MeSH terms? We've compiled a glossary of literature search and review terms to help you out. Click on the arrow next to the term to see the definition.
The words 'AND', 'OR' and 'NOT'. They define relationships between search terms and make searches in library databases more precise by narrowing, expanding, or excluding results from your searches.
A term or descriptor that sums up the essence of a topic.
A contextual evaluation of the academic literature on a particular subject. A good literature review surveys the existing literature and provides an evaluation and discussion of it.
The National Library of Medicine's bibliographic database of life sciences journal articles, with a focus on biomedicine. The MEDLINE database covers articles from 1966 to the present.
Medical Subject Headings. A controlled hierarchical nomenclature produced by the National Library of Medicine and used to index, catalogue, and search information relating to biomedicine and health.
A publishing model whereby research outputs are made available at no cost to the reader, so that anyone can benefit from accessing that research.
Software that enables writers to record and use bibliographic citations in their work and generate bibliographies.
Really Simple Syndication. A web feed that enables users to access updates to websites. Whenever new content is published by a website, the details of that content are sent to the user.
Replacing the end of a word with an asterisk to let you search for a stem word with all its ending variants.
Extensible Markup Language. A computer language that uses tags to describe content. This data format allows documents to be read by both humans and machines.
If you need more help with aspects of PubMed, check out their FAQs here.
We've also compiled a list of further reading on managing the scientific literature: