A protein scientist through and through, Natalie completed her Ph.D. at the University of Southern California Zilkha Neurogenetic Institute studying the shape-shifting behaviors of human disease-associated amyloid proteins. She has since moved her focus toward proteins that self-assemble for healthy purposes and is currently at Ostrow School of Dentistry also at USC doing her postdoctoral research on ameloblastin and amelogenin, which organize calcium, phosphate, and hydroxide ions into tough crystalline rods to make tooth enamel. One of her Journal of Biological Chemistry publications won the journal's annual Best of Papers of the Week honor.
Discover more about Natalie C on their professional profiles
Articles by Natalie C Kegulian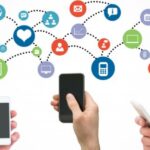 Sharing research articles legally isn't always straightforward, even when you are the author. Find out why sharing your article could put you in a sticky situation and learn how to avoid it!