Martin started off his early career investigating contraceptive vaccines with the Medical Research Council (MRC). He then joined Edinburgh Napier University as a biomedical research technician, during which time he gained his PhD in nanotoxicology and established and managed the research microscopy facility in the university. A return to reproductive biology followed working with the MRC in endometrial pathology research. Following a brief detour into global pharmaceuticals, Martin joined the Bitesize Bio team and set up the Microscopy and Imaging Channel. In addition to editing and writing for BitesizeBio, Martin runs his own arts and crafts business creating award-winning hand-carved slate and stone pieces. Martin is still very much involved in Bitesize Bio and is a regular contributor to the magazine. You can find out more about his stone carving on his Facebook page, or visit his website.
Articles by Martin Wilson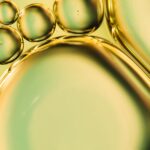 Oil immersion microscopy can improve your resolution in microscopy. This article will explain why this is the case and how you can use oil immersion microscopy in the lab!