A meandering journey through microbiology and wastewater treatment during my masters which removed any aversion I ever had against bad smells, and into the relatively stinkless molecular biology lab for my PhD where protein purification tormented me and made me ultimately move into bioinformatics. I've since lost the "bio", and am working in informatics.
Discover more about Liam on their professional profiles
Articles by Liam Thompson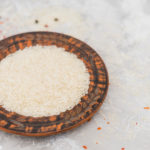 After a late night transformation you realise you have forgotten to make any plates. Should you use the old stash of amp plates you found in the back of the cold room?