After gaining a PhD in Pharmacology/Neuroscience from the University of Cambridge where she researched how naked mole rats have adapted to hypoxia, Laura continued her research career as a postdoc at the Francis Crick Institute/UCL in London and at Cardiff University. Here, she focused on neurodegenerative disease, looking at synapse degeneration during Alzheimer's disease and working on an iPSC model of Huntington's disease. After 8 years in the UK, Laura moved back to Germany where she is currently training to become a Patent Attorney, drafting, prosecuting, attacking and defending life science patents by university and pharmaceutical clients.
Articles by Laura-Nadine Schuhmacher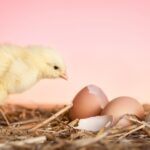 We must lyse cells to extract our samples, but which cell lysis method is best for your cells? Read this article to learn about eight excellent methods.