Jason has a BS in biochemistry and runs experiments in a behavioral neuroscience laboratory at the Oregon Health & Science University and Portland VA Medical Center. His goal is to help make your research easier and more efficient by finding ways to meld science and technology to automate and streamline everyday labor-intensive tasks. His wheelhouse also includes all things data, image acquisition, behavioral and molecular assays, equipment troubleshooting and support, training, programming, project management, and laboratory safety. He created Greenbooks, a custom information system that makes decades of in-house research center project and sample sets instantly accessible with just a few clicks.
He believes that scientific discovery does not always need to be made complicated, it just needs to begin well organized. His writings are that of his own. Connect together on LinkedIn.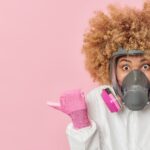 Want to know how to use a fume hood? Keep your head out of it for starters. Here are 10 extra tips to keep you safe when using one!