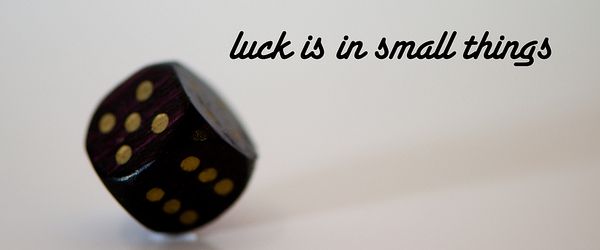 During one of my first ever poster sessions, I was asked how I was able to make a particularly difficult-to-work-with protein soluble. My response was that I was just lucky. The venerable professor chuckled and stated that in science "you make your own luck."
This is a phrase that I have heard quite a bit thereafter and have thought about often; in some cases it seems true and in others not so much.
To help you make some of your own luck, I have put together a short list of my five most important things to consider when expressing and purifying proteins.
Monitor buffer quality
Never underestimate the quality of your buffer. Lots of things can happen to a buffer left at room temperature for too long. Always check the pH before use and look for precipitation or even growth at the bottom of the flask. It never hurts to sterile filter also.
Respect your resin
Your column resin is the workhorse of purification and sometimes gets poorly treated after its use. Keep your resin stored at the appropriate temperature and conditions to eliminate growth that could lead to contamination. Look at resin manuals for appropriate solutions to wash and regenerate columns, especially if they're coming in contact with bacterial lysates.
Make the exchange
Often when removing Histidine or GST tags, the proteolytic activity can be abysmal. This can mostly be attributed to reaction conditions. Use a small desalting column or several rounds of dialysis into the appropriate digestion buffer before adding the protease. It also never hurts to double check the pH of your solution.
Storage matters
Before even beginning purifications, have an idea of what you will need proteins for and what concentration would be best for storage. Sometimes lots of small aliquots are the best way to freeze, especially if you want to avoid freeze-thaw cycles. Sometimes, it's beneficial to store at different concentrations if you have different needs e.g. activity assays versus binding experiments.
Be descriptive
Lastly, use your notebook for more than keeping track of methods and numbers. Write descriptions of what you're trying or what didn't work at all. If you changed a step, write down why. Sometimes the best preparations were the result of some last minute thinking and if you don't write a description of what you changed it might not happen again.
These are just a few small things that are good practice to keep your proteins clean and possibly generate a little bit of your own luck.
Photo courtesy of Tim Geers.