I'm a graduate Master of Chemistry who defected to the world of biosciences to complete a Ph.D. in Structural Biology at the University of Nottingham. My expertise lies in the structural analysis of chemicals, membrane proteins, and protein/DNA complexes via X-ray crystallography. Applications of these structures include therapeutic intervention of bacterial diseases, photovoltaic materials, and allosteric ion-receptors. When I'm not applying my faculties to all things protein expression, I am usually cycling, camping, or drinking tea.
Articles by Thomas Warwick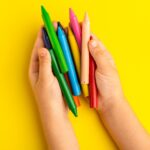 Discover how to easily draw proteins and nucleic acids using molecular visualization tools with our step-by-step tutorial.