I am a content creator here at Bitesize Bio. I have a Master's Degree in Chemistry from Loughborough University and a Ph.D. in Structural Biology from the University of Nottingham. After a brief stint working as a Research Assistant in Knowledge Exchange, also at the University of Nottingham, I became a Technician in Chemical Biophysics at Nottingham Trent University, managing two research laboratories and providing technical and developmental guidance to students and researchers. In 2022, I started this job full-time, sharing my cross-disciplinary knowledge and research experience.
Articles by Thomas Warwick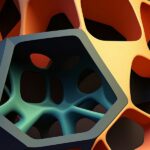 Are you performing or considering using vEM in your research and looking for advice on sample preparation? We've assembled a simple guide, including workflow insights, key considerations, and the latest methods.