PCR, qPCR and qRT-PCR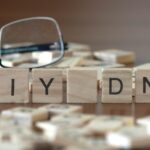 You can build your own PCR machine using tools and equipment you can get easily and without breaking the bank. Well, what are you waiting for?
Protein Expression and Analysis
ECL is an expensive reagent. Why not learn how to make ECL yourself? This cheap and simple option will give you better blots more often!
Cells and Model Organisms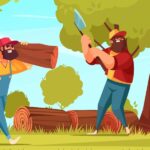 Learn the basics of how to passage cells in culture with this easy-to-follow guide. While the specifics change per cell line, the basics remain.
Cells and Model Organisms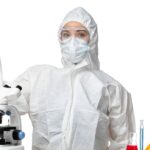 Biosafety cabinets keep your work safe from contamination, and you safe from your work. So here are 12 tips for Working in a biosafety cabinet!
Flow Cytometry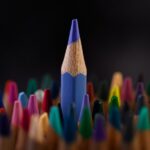 Spectral unmixing in flow cytometry is the key to great data from your full spectrum flow cytometry. Get this wrong, and you risk unreliable results. Read our top 7 tips from a flow cytometry core facilities expert to nail your unmixing.
Cells and Model Organisms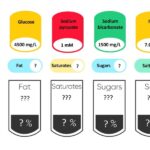 Do you know what each ingredient in cell culture media does? Read on to take a look at the common ingredients and break down their roles.
The Happy Scientist
#60 — Have you been wronged? Are you righteously indignant? Are you that most popular of characters today: a Victim? In this episode, we will give you the keys to set you free. Then you can decide whether you prefer grudges or freedom. Hosted by Bitesize Bio's own Dr. Nick Oswald featuring Kenneth Vogt of…
The Microscopists
#57 — Michael Albiez is CEO of Carl Zeiss Research Microscopy Solutions. He chats to Peter O'Toole about how Zeiss Microscopy recently won the German Future Prize live on national TV, and he shares what it's like to connect with many different researchers who all use microscopy in their work. We also hear about his…
Flow Stars
#6 — Season 3. Sara De Biasi and Andrea Cossarizza from the University of Modena and Reggio Emilia (UNIMORE) chat with Peter O'Toole about how they were able to quickly respond to news of a novel coronavirus as early as January 2020, and how their work was crucial to understanding the effect of COVID-19 on…
Cryo-Talk
#6 — Mimi Ho is Assistant Professor of Microbiology and Immunology at Columbia University. In this episode of Cryo-Talk, Mimi joins Eva Amsen to talk about her career journey from industry to academia, her support network, and how Mighty the dog has been helping in the lab. She also shares what it has been like…
Mentors At Your Benchside
#40 — Are you struggling to write the discussion section of your paper? It can be daunting to put your results in context and to thoughtfully consider limitations and future experiments, but we've collected some useful advice to help you on your way. Visit our website to read the full article. If you need more…