DNA / RNA Manipulation and Analysis
Pouring and running an agarose gel should be a simple and routine procedure, but there are a surprising number of ways to destroy your agarose gel.
Genomics and Epigenetics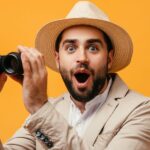 CRISPR isn't just about DNA editing. Discover how you can use Cas13 proteins in your research to knock down, modify or track RNAs in mammalian cells.
Protein Expression and Analysis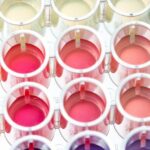 When working with proteins, accurate protein quantification is key for getting reliable data. Here are the top 5 quantification assays.
DNA / RNA Manipulation and Analysis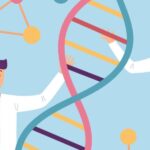 Are you having problems amplifying GC-rich regions in your PCR reactions? Read this article for 5 easy tips to address these issues!
PCR, qPCR and qRT-PCR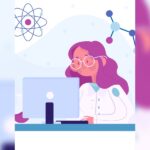 Can't be bothered doing a qPCR standard curve? Find out why it's important to getting great results and how to do it.
Microscopy and Imaging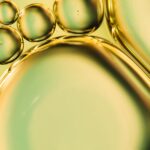 Oil immersion microscopy can improve your resolution in microscopy. This article will explain why this is the case and how you can use oil immersion microscopy in the lab!
The Happy Scientist
#56 — In this episode, we interview the Ph.D. pharmacologist and biocurator, who became Senior Managing Editor for Bitesize Bio, Dr. Adam Pawson. How did he escape the lab, and overcome his fear of being exposed after over 25 years of academic and professional scientific success? See how competence and success ultimately triumph over fear…
The Microscopists
#48 — In this episode, we talk to David Piston, Professor and Head of Cell Biology and Physiology at the Washington University School of Medicine in St Louis. David's first love was physics—until he was made to take a quantum mechanics class in graduate school! He now has a super successful career in biology, using…
Flow Stars
#3 — Season 3. Andrea Holme is Head of the Iain Fraser Cytometry Centre at the University of Aberdeen. In this episode of Flow Stars, Andrea joins Peter O'Toole to discuss how she was able to use her passion for traveling to her advantage during her varied scientific career. They also chat about the key…
Cryo-Talk
#1 — Joachim Frank of Columbia University has spent his career working on EM and cryoEM. In this episode of Cryo-Talk, Joachim joins Eva Amsen to discuss his research and his 2017 Nobel Prize in Chemistry. We'll hear how he has used peripheral vision to find unexpected opportunities, why he loves fiction writing, and how…
Mentors At Your Benchside
#4 — PCR is a useful lab technique used to copy, sequence, or quantify DNA. If you're new to PCR, this episode is for you. We cover the five things you need to get started with PCR and explain how to run a polymerase chain reaction. Read the full article to learn more about setting…