DNA / RNA Manipulation and Analysis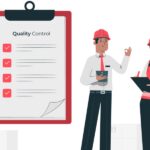 Discover what RNA quality control is, why it's so important for your experiments, and how to undertake it with these 3 key considerations.
Writing, Publishing and Presenting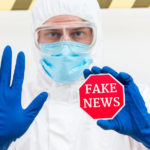 Misinformation is a common problem across the internet and particularly on social media. Learn how to identify misinformation in science and what to do when you see it being spread.
Taming the Literature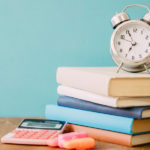 We show you how to read a scientific paper efficiently to make the most of your reading time.
Writing, Publishing and Presenting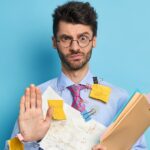 Journal Club. So much more than reading a paper aloud. So many ways to mess it up. Got to present one? Then read our journal club toolkit.
Chemistry for Biologists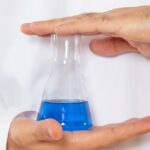 Buffers provide a stable chemical environment for all our experiments. But how do buffers work? And how do you pick one? Read on to find out.
Writing, Publishing and Presenting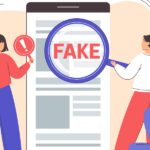 Getting involved in the post-publication review of scientific papers can seriously improve your critical analysis skills. Here's how.
The Happy Scientist
#59 — "It's always been done that way." Maybe that works for double-entry accounting (which hasn't changed in a thousand years), but not in the lab. We humans may love the security of things we can count on, things like protocols and management, axioms and HR. But you are a scientist, and curiosity and discovery…
The Microscopists
#52 — Wah Chiu is Wallenberg Bienenstock Professor, and Professor of Bioengineering, and of Microbiology and Immunology at Stanford University. In this episode of the Microscopists, Wah chats with Peter O' Toole about his pioneering cryoEM work and his research goals of understanding the structural biology of organelles. They also discuss careers in academia versus…
Flow Stars
#6 — Season 3. Sara De Biasi and Andrea Cossarizza from the University of Modena and Reggio Emilia (UNIMORE) chat with Peter O'Toole about how they were able to quickly respond to news of a novel coronavirus as early as January 2020, and how their work was crucial to understanding the effect of COVID-19 on…
Cryo-Talk
#4 — Liz Kellogg is Assistant Professor in the Department of Molecular Biology and Genetics at Cornell University. In this episode of Cryo-Talk, Liz joins Eva Amsen to share how she uses cryoEM to learn more about CRISPR-associated transposons. We also hear about the challenges of keeping a new lab going during the early days…
Mentors At Your Benchside
#30 — We have all heard about centrifugation, or more specifically, the horror stories associated with centrifugation going wrong. But don't let centrifugation scare you! In this episode, you'll learn how to properly balance, when to use the brake, what the difference is between RCF and RPM, and more. Read the full Whats and Whys…