Basic Lab Skills and Know-how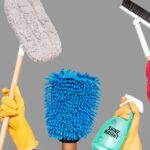 Contamination in your pipette can mean contamination in your experiments, making cleaning pipettes regularly critical. Here's an easy guide on how to do it.
PCR, qPCR and qRT-PCR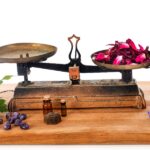 Want to know the best way to perform relative quantification for your qPCR data? Read on.
Basic Lab Skills and Know-how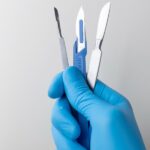 Kits for DNA gel extraction are a great way to save time in the lab, but they are costly and produce much plastic waste. Discover three easy kit-free DNA gel extraction methods that can save you money and reduce waste in the lab.
Protein Expression and Analysis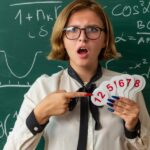 Western blot quantification can show how protein expression changes between conditions and treatments. Discover the 4 critical steps you need for quantification.
DNA / RNA Manipulation and Analysis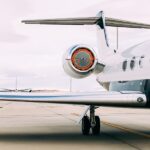 Got non-specific PCR amplification? You need touchdown PCR! Discover what it is, how it works, and get 5 top tips for performing touchdown PCR.
Survive and Thrive
Let's be honest—we scientists don't always present our science in ways that are accessible to everyone. Nor is lab-based science always accessible. Explore what accessibility in science is and how we can all make science more accessible and inclusive.
The Happy Scientist
#57 — Remember when you were a wide-eyed child and you dreamed of being the person who would invent some world-changing gizmo? You had lots of ideas back then. But now that you're all grown up and worse yet, EDUCATED, have you run out of notions? Or have you found you have them but you…
The Microscopists
#49 — In this episode, we talk to Elisabeth Bik, former microbiome researcher turned scientific integrity consultant. Elizabeth spends her time searching biomedical literature for inappropriately manipulated photographic images and plagiarized text, and often discusses these on Twitter at @MicrobiomDigest. Following her successful scientific career in the lab, a stolen sentence she authored led her…
Flow Stars
#6 — Season 3. Sara De Biasi and Andrea Cossarizza from the University of Modena and Reggio Emilia (UNIMORE) chat with Peter O'Toole about how they were able to quickly respond to news of a novel coronavirus as early as January 2020, and how their work was crucial to understanding the effect of COVID-19 on…
Cryo-Talk
#2 — Eva Nogales of UC Berkeley and Lawrence Berkeley National Laboratory uses cryoEM to study cellular processes related to cytoskeletal self-assembly and gene expression. In this episode of Cryo-Talk, Eva joins our host Eva Amsen to discuss the use of CryoEM to study complex cell biology systems and more. She chats about her current…