Established in the mid 1970's, New England Biolabs, Inc. (NEB) is the industry leader in the discovery and production of enzymes for molecular biology applications and now offers the largest selection of recombinant and native enzymes for genomic research. NEB continues to expand its product offerings into areas related to PCR, gene expression, sample preparation for next generation sequencing, synthetic biology, glycobiology, epigenetics and RNA analysis. Additionally, NEB is focused on strengthening alliances that enable new technologies to reach key market sectors, including molecular diagnostics development. New England Biolabs is a privately held company, headquartered in Ipswich, MA, and has extensive worldwide distribution through a network of exclusive distributors, agents and seven subsidiaries located in Canada, China, France, Germany, Japan, Singapore and the UK. For more information about New England Biolabs visit neb.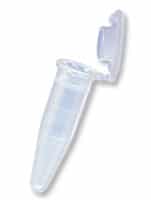 I love shortcuts, and this one is very good. Chun-Ming Liu of Plant Research International has a number of molecular biology protocols on his website,  but my favourite is his One Tube PCR Cloning Method. The protocol involves simply putting the vector, insert, restriction enzyme, ligase (and in his case polymerase for polishing the ends) into one tube, incubating at 16°C for 2 days and then transforming.
I have to say I was pretty sceptical, but I had a go using one of my own vectors and got pretty good results back. The background was higher than normal, but I certainly got the clones. I think that although this won't work in all cases, it is a great method for routine cloning… thanks Chun-Ming!
Scroll To Top