How Social Media Can up Your Flow Cytometry Game
Posted in: Flow Cytometry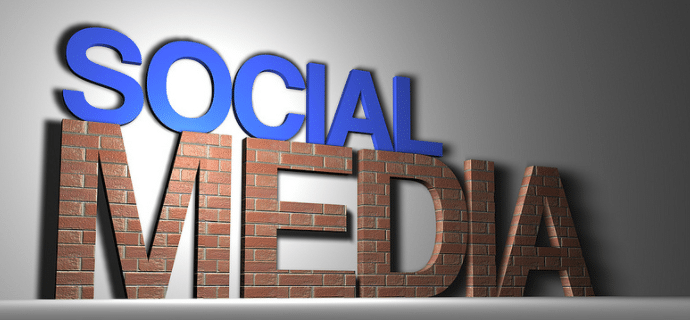 Flow cytometry is an ever-evolving field, and new technologies and innovations seem to emerge every week. So how is a scientist supposed to keep abreast of so much information, and weed through all of the unnecessary information at our fingertips? Try social media!
Yes, I went there. Social media is everywhere. You can use it to stalk past relationships, get updates about your sister's best friend's mom's cat's outfits, and learn about your favorite celebrity's cooking fetish. And if you're feeling really responsible, social media can help you stay up-to-date with news around the world.
So rather than spending half of the day scouring Google when you have a question about flow cytometry, I implore you to hop on your own news feed and get scrolling. Not sure where to start? Lucky for you, I have compiled a list of what I think are 5 of the best flow cytometry resources on social media right now.
If You're Looking to Expand Your Knowledge….
Check out Expert Cytometry. Founded in 2012 by Tim Bushnell, Ph.D., Expert Cytometry is a fantastic resource for all things flow cytometry. From understanding what sheath fluid is to how to get a job in flow cytometry, the website has just about any answer to your burning flow cytometry questions. This is expertly (get it?) translated into their social media feeds. As you may expect, Twitter (@ExCyted) messages and shared information are short and sweet, whereas longer explanations and often videos accompany posts on their Facebook account (@expertcytometry). I highly recommend them for beginners and more experienced users alike.
If You're Looking to Get Specific Questions Answered….
Check out Google+ Cytometry Group. Before social media was the way to network, there used to be (and there still are) discussion boards. One of the most tried-and-true for the flow cytometry community is the Purdue Cytometry Discussion List. And while this discussion group remains a fantastic space for cytometrists to get all of their questions answered, it can seem a little outdated to the younger generation.
As an alternative, the Google+ Cytometry Group allows for the sharing of pictures and even further communication between users through Google Hangouts. It is private, though, so be patient as you wait for your request to be accepted. Both are great places to learn from experts in the field in real time.
If You Want to See What the Newest Technology Is…
Check out The Francis Crick Institute. Officially opened in November 2016 in the UK, The Francis Crick Institute and its Flow Cytometry Facility is on point with its social media game, particularly with Twitter (@CrickFlow). They post material regularly, from Flow Cytometry conferences to recent articles in the field of flow cytometry. @CrickFlow is definitely one to follow to keep the most up-to-date with recent happenings.
Check out UNC Flow Cytometry. Similar to the Francis Crick Institute, the UNC Flow Cytometry core (@UNC_Flow) is very much on top of upcoming flow cytometry conferences, courses, and articles. However, because they are located in North Carolina they lean more toward promoting networking opportunities in the USA.
If You're Looking for a Job…
Check out Chromocyte. While Chromocyte (@chromocyte) does keep its followers abreast of articles and conferences, it does an even better job of posting employment opportunities specifically in the field of flow cytometry. While some of the job listings in their tweets are more specific (i.e., for Company X, or a particularly lab), many of Chromocyte's tweets are links to daily searches performed on Tweeted Times with either "flow cytometry" or "flow cytometry jobs" as search words. So all you have to do is click on the link and look around until you find your dream job – not too shabby!
What are your favorite flow cytometry social media people or posts to follow? Comment below!