Take Charge of Your Job Hunt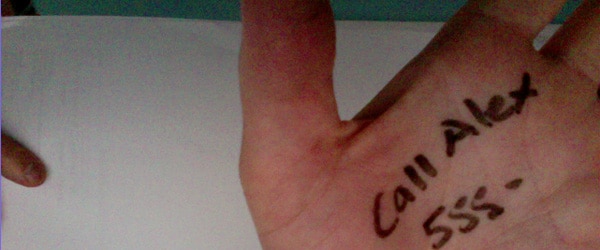 If you are looking for a new job, it probably feels like full-time work right now. The number of positions is low and the number of calls and emails you are receiving regarding your resume are probably less than you would like.
So it is more important than ever to take control and maximize every phone call and every email correspondence you have with prospective employers. Here are some ways you can do that:
Take Charge of Phone Calls: Take a number!
If you are contacted by someone about your resume (HR, recruiter, hiring manager, former colleague, friend, etc) and it is not a convenient time to talk, politely ask if you can call them back and take down their name and phone number. We have heard of several incidences where the job seeker asks the caller to call back at a better time, without writing down a name or phone number.
There are a lot of candidates on the market, so why risk that the caller may not call you back? Don't wait for opportunity to knock twice, as many times they will not call you again. Sometimes it is because they are busy, sometimes they are lazy, sometimes they misplace the note  and sometimes they are taken aback that the candidate did not take a more proactive approach. No matter the reason, don't leave your search to anyone else!
Emails: Read them. Read them all
Okay, okay, at the very least look at every one of them. A byproduct of posting your resume online is spam, and spam sucks. But, the upside is significant.
You may be contacted about jobs via an automated response, and you may miss it because you didn't review your spam folder. Be sure you do not delete your spam without looking at every email individually. Sometimes emails I send myself (from one account to another) hit the spam folder – and these are important notes! Don't let anything slip through as your next job could be sitting in your spam folder right now.
We know of situations where the hiring manager sends information about an interview and it ends up in the candidate's spam folder.  One of these candidates missed an interview because they did not see the email, and they weren't invited back for another interview. Again, someone who emailed you once may not email you again. Sometimes it is because they are busy, sometimes they are lazy and sometimes they are taken aback that you did not respond more quickly while others did. No matter the reason, don't leave your search to anyone else!
As a side note on taking charge – be sure that both your email and phone number are very easily found on your resume. Don't use the "confidential" email options on job boards, because your resume will be passed over by some people – and is it worth missing out?