Suzanne has a PhD in Microbiology/Immunology from Virginia Commonwealth University School of Medicine. Suzanne's interests include research and development, product development, corporate development/alliance management, expertise in life sciences, molecular biology, cannabinoids, oncology, therapeutics, microbiome science, medical foods, nutrition, and skincare.
Articles by Suzanne Kennedy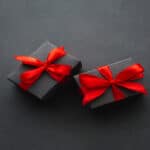 Nucleic acid extraction kits are routine in today's molecular biology labs. Read on to know about what is inside these black boxes of wonder and how you can get the best results for your preps!