Suzanne has a PhD in Microbiology/Immunology from Virginia Commonwealth University School of Medicine. Suzanne's interests include research and development, product development, corporate development/alliance management, expertise in life sciences, molecular biology, cannabinoids, oncology, therapeutics, microbiome science, medical foods, nutrition, and skincare.
Articles by Suzanne Kennedy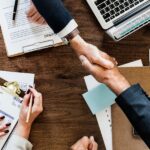 The lab is a melting-pot full of workers from different cultures and backgrounds, so some conflicts of personality are inevitable. However, when the lab head is the person that you are struggling to get along with, it can make your life a lot harder. Check out some different personality types and get advice on how to work with them effectively.