After obtaining his PhD from the Dundee University School of Life Sciences, Nick Oswald moved into to industry, first working in a small team that designed Sophion Bioscience's prototype Q-Patch system and then developing industrial bioprocesses with Ingenza Ltd.
His time at the bench gave him the feeling that a) he would like to move into writing and publishing and b) he had something to offer in helping researchers to share their professional know-how to make science more efficient, more successful, and more enjoyable to be a part of.
So while still working in the lab in 2007 he started BitesizeBio.com and began writing about what he knew himself. His first article was titled "5 DNA Ligation Tips" and was quickly followed by further articles about laboratory techniques soft skills and life skills gleaned from his experience in the lab. As researchers found his articles on Google, some came forward to contribute their expertise in articles and so began the growth of Bitesize Bio into the huge and vibrant knowledge-sharing community it is today.
Bitesize Bio became Nick's full-time job in 2010 but prior to that, while growing Bitesize Bio, he cut his teeth in publishing and marketing with stints of work with Cold Spring Harbor Laboratory Press and the journal, Neuroendocrinology.
These days Nick is focused on the further growth and improvement of Bitesize Bio as a knowledge-sharing hub, other projects within his company Science Squared Ltd, and assisting biotech companies to market their products and services with genuinely useful educational material via Bitesize Bio and the Life Science Marketing Society.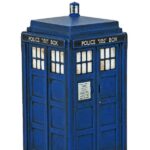 So you might be wondering why you bothered with all those years of failed experiments, committees, over-bearing supervisors, thesis writing, and thesis defending. Well, no matter where life takes you, you can now call yourself "Dr" whenever you want. And that can be more useful than you might think…