You've come to the right place! Get inspired with Bitesize Bio Downloads for Bioscientists. Your one-stop source for all the best downloadable content from our website. From resourceful eBooks to eye-catching posters and handy cheat sheets—all our downloads are free.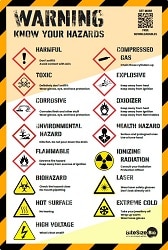 Bitesize Bio's Free Lab Safety Poster
Hazard symbols? Yawn. Lab safety doesn't have to be dull. Get an attractive, and free, lab safety poster that explains all the common hazard symbols and the precautions against them—with all the dull bits left out.
Download Now >>>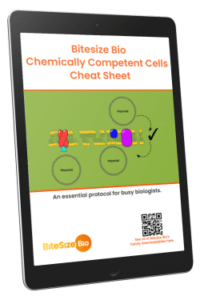 Bitesize Bio's Chemically Competent Cells Protocol
Do you want a constant supply of high-quality competent cells for (virtually) free? You need the Bitesize Bio Competent Cells Cheat Sheet.
It includes a simple 10-step protocol, helpful pointers, and buffer recipes to help you make your own competent cells.
Download Now >>>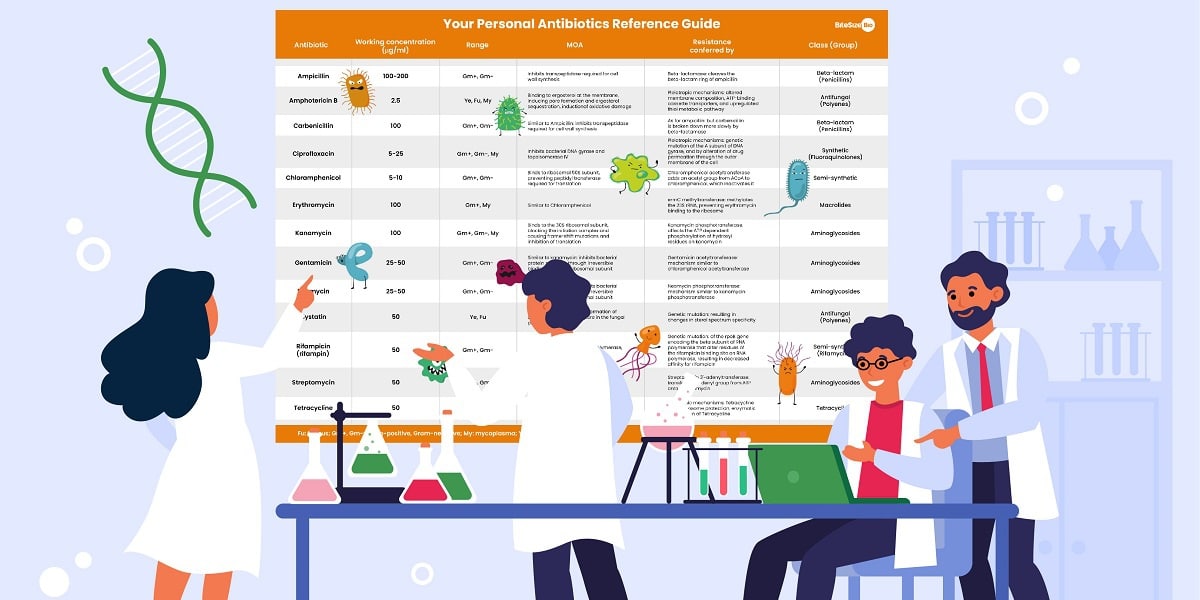 Bitesize Bio's Awesome Antibiotics Reference Guide
Your personal reference guide to some of the main antibiotics that are used in molecular biology, their mechanisms, range, and working concentrations.
Download Now >>>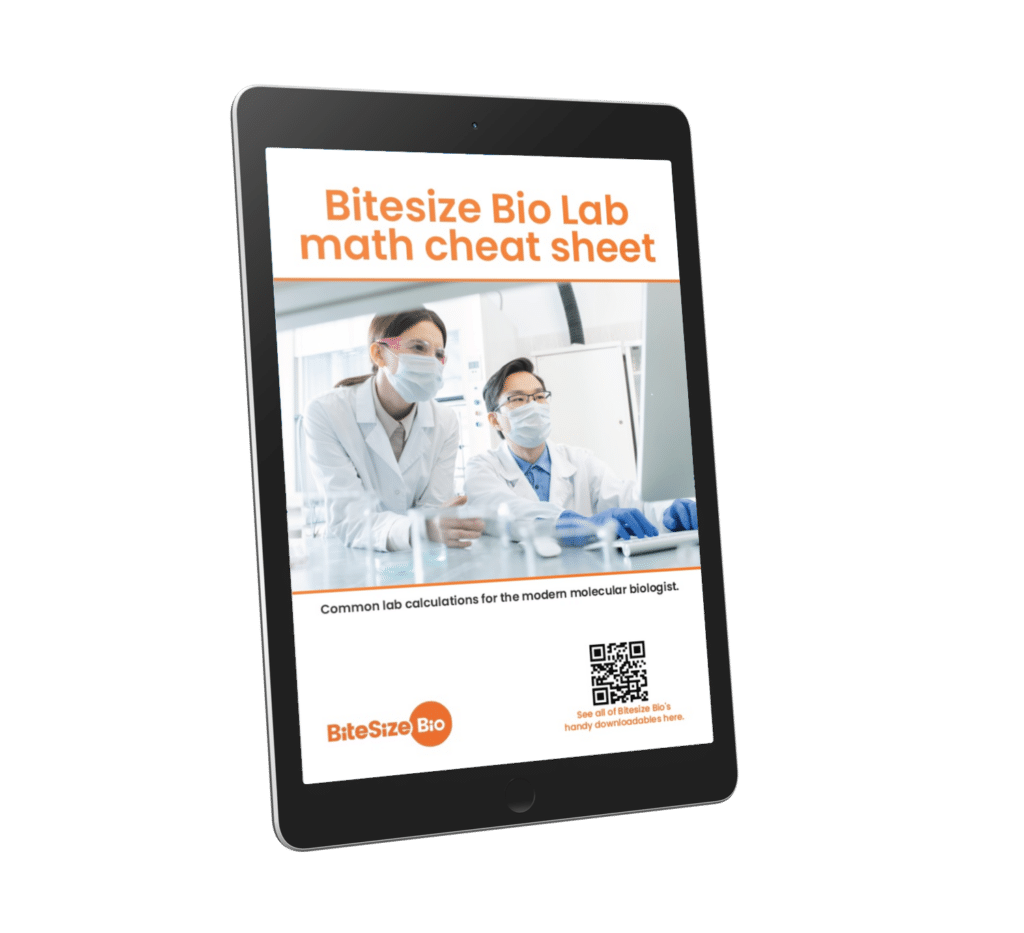 Bitesize Bio's Lab Math Cheat Sheet
Get all the common lab math calculations in one place with our lab math cheat sheet. This printable PDF allows you to keep the most common lab calculations to hand whether you are making solutions or working with DNA.
Download Now >>>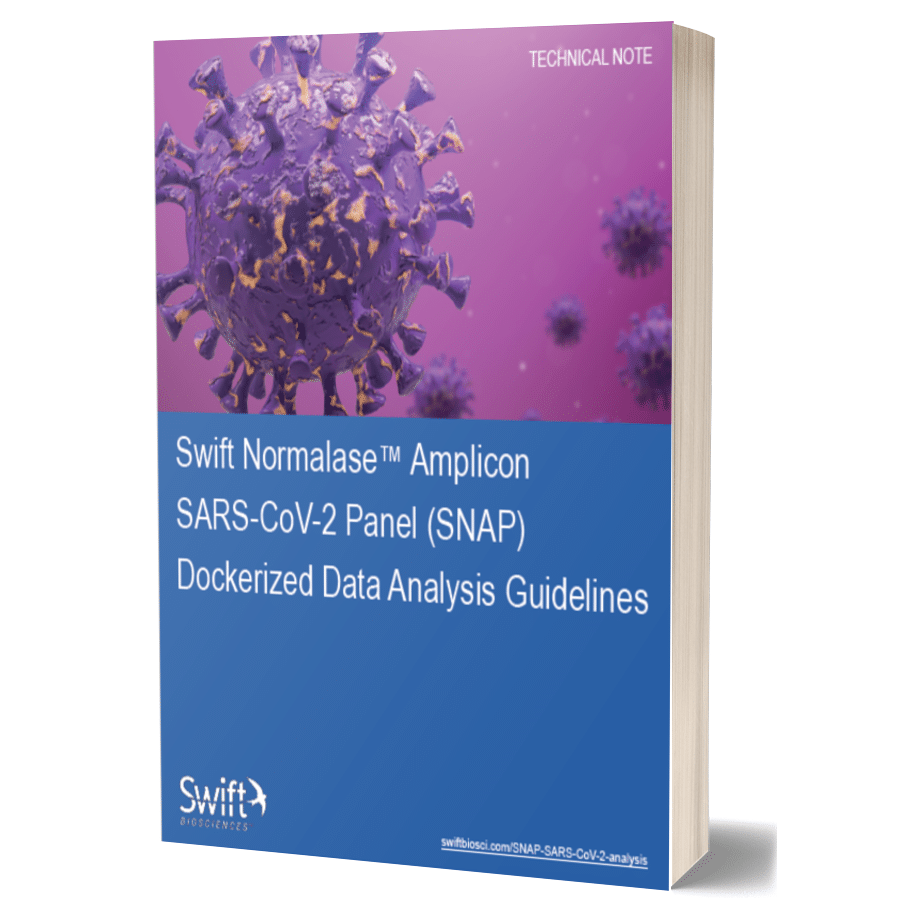 SARS-CoV-2 variant sequencing with Swift Normalase™
Download the technical note for using the Swift Normalase™ Amplicon SARS-CoV-2 Panel (SNAP) dockerized analysis workflow, and discover what insights it can uncover.
Download Now >>>
Gene Editing 101
CRISPR has revolutionized gene editing and is the basis for a set of tools that are enabling advances in a wide range of research interests from health and diagnostics to agriculture and energy.
Download Now >>>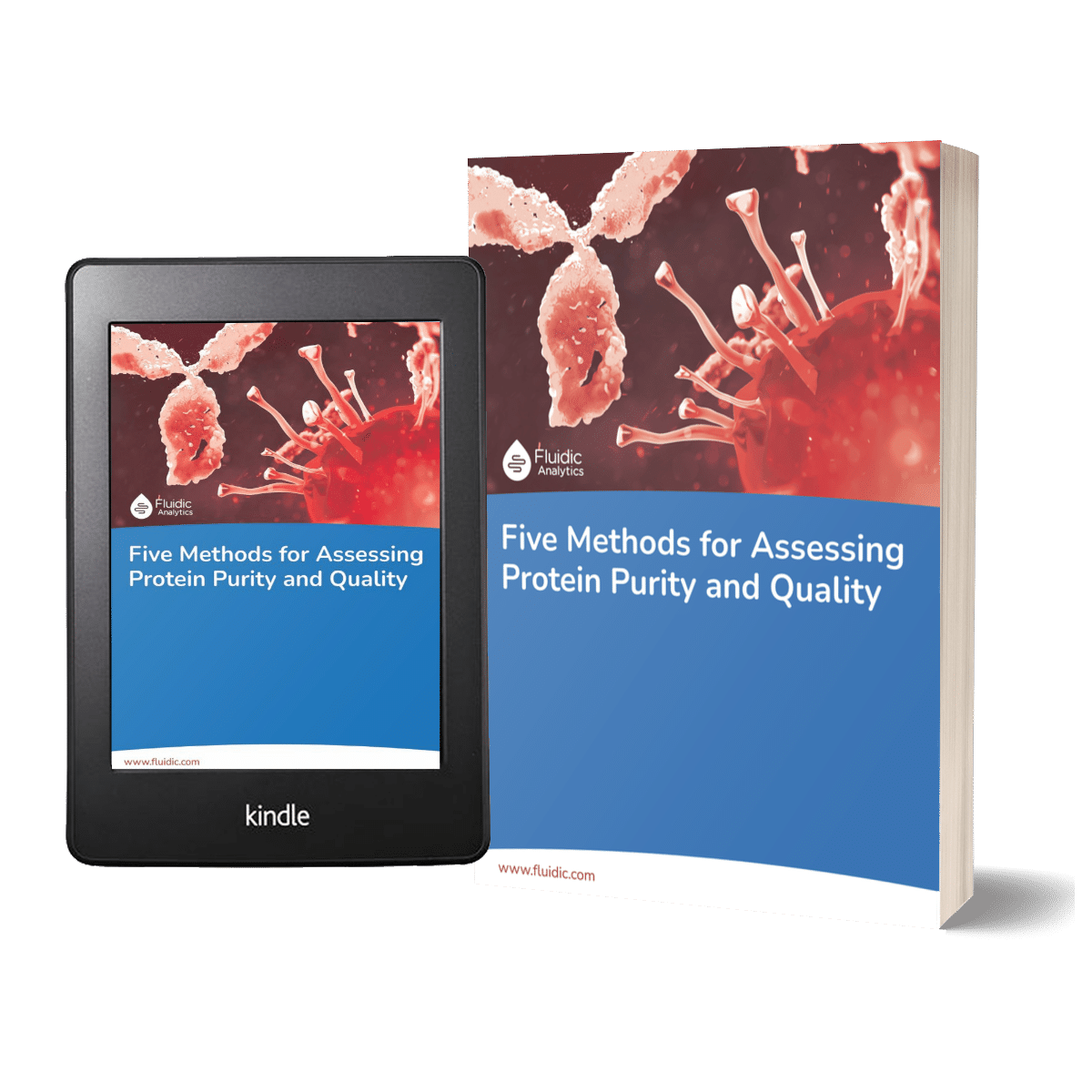 Five Methods for Assessing Protein Purity and Quality
Here's a new eBook for your protein research toolbox! If you've ever worked with proteins in the lab, you probably know just how critical protein purity and quality are for downstream applications. Before embarking on time-consuming or costly techniques, download and read this concise new eBook and take a moment to check the quality of your protein, saving you both time and money in the long run.
Download Now >>>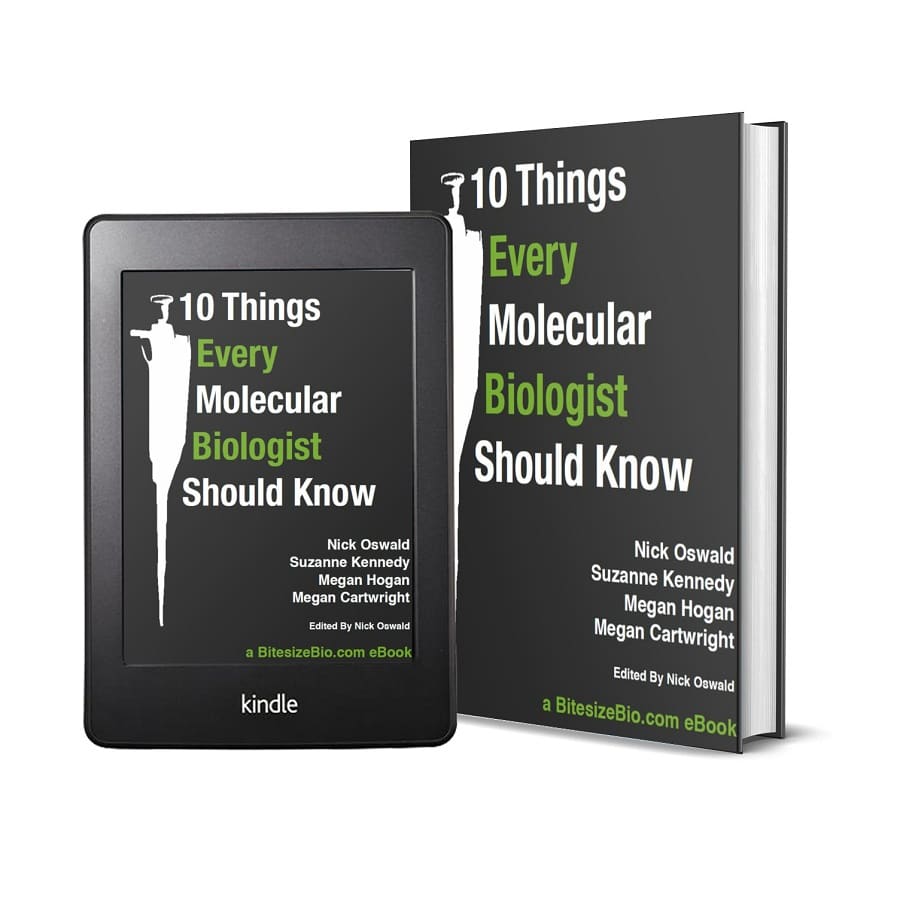 A Bitesize Guide to 10 Things Every Molecular Biologist Should Know
This short eBook provides 10 nuggets of vital, often overlooked knowledge on molecular biology techniques, neatly contained in one place. From how SDS-PAGE works to the chemical reason why enzymes have optimal temperatures, we hope that there will be something in here that will enlighten and entertain even the most experienced scientist.
Download Now >>>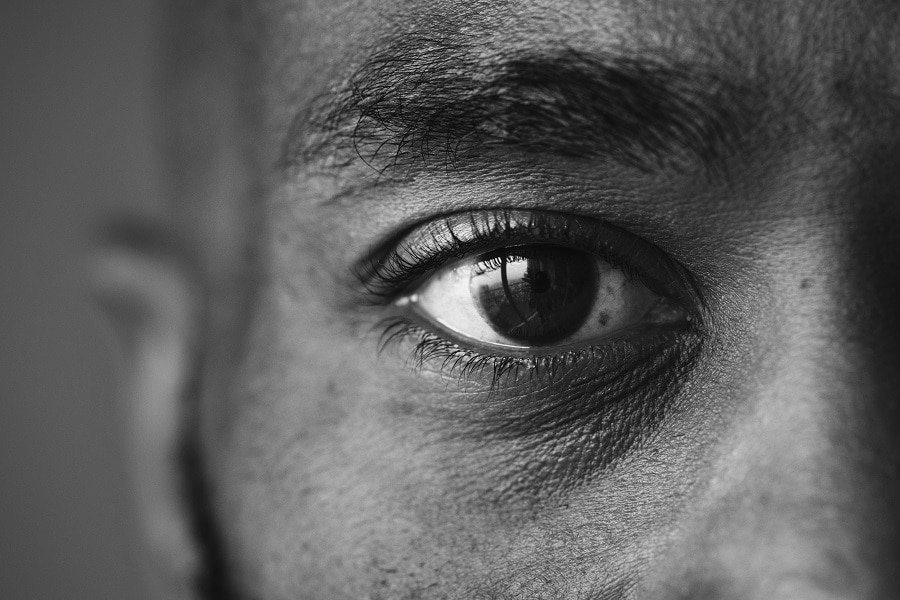 How to Get Clarity and Hold On To It
This guide is a gift to you from Kenneth Vogt. The resulting clarity will be a gift you give yourself.
Download Now >>>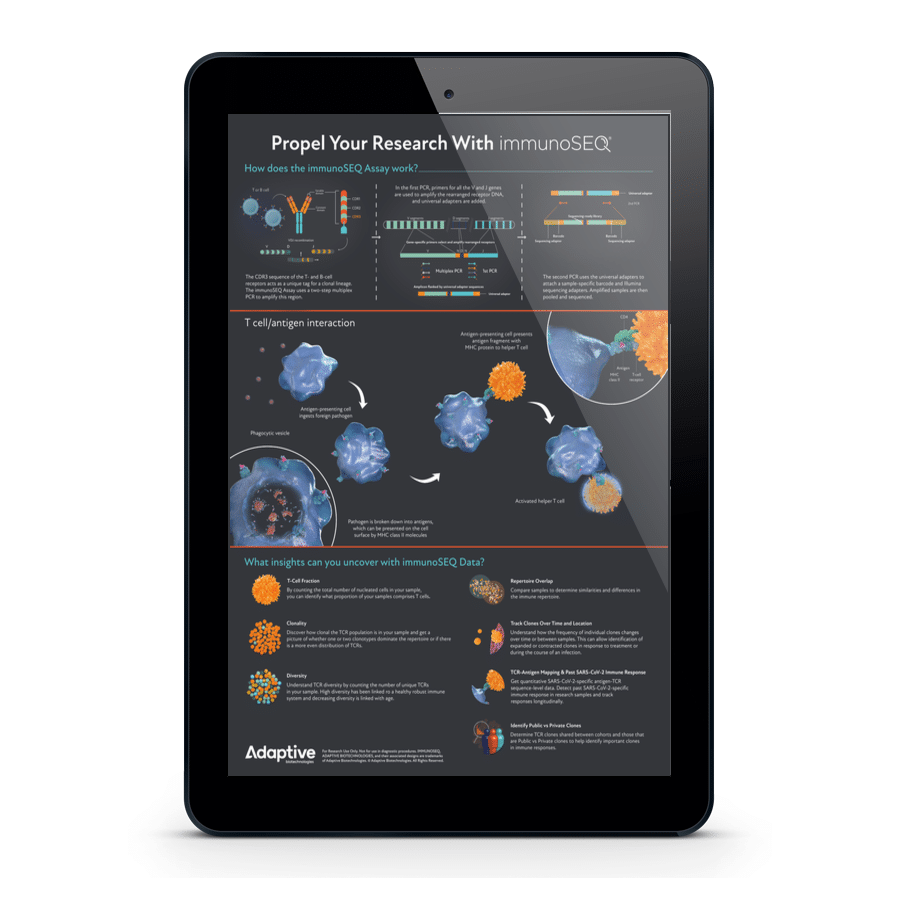 Propel your research with the immunoSEQ® Assay
Download the free poster from Adaptive Biotechnologies to discover T-cell/antigen interactions, how the immunoSEQ Assay works, and what insights it can uncover. Our immunosequencing solution has the adaptability to support diverse research applications and needs, including basic immunology, translational research, autoimmune disease, infectious disease, oncology, and much more.
Download Now @ SEQdiscovery >>>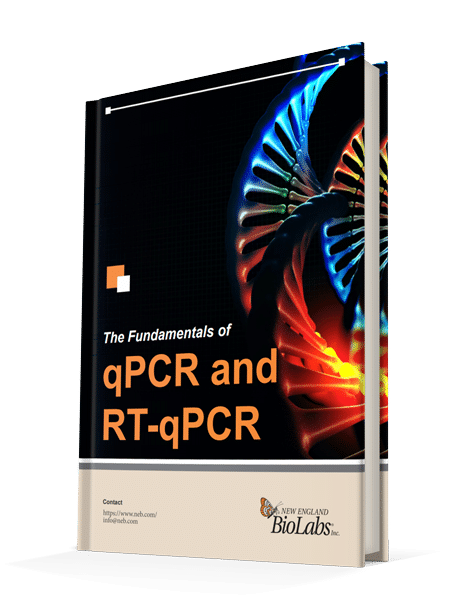 The Fundamentals of qPCR and RT-qPCR
This essential eBook, created in collaboration with New England BioLabs, walks you through the basics and applications of various qPCR and RT-qPCR techiniques, including the benefits and limitations of each technique. It's a must-read for every molecular biologist.
Download Now >>>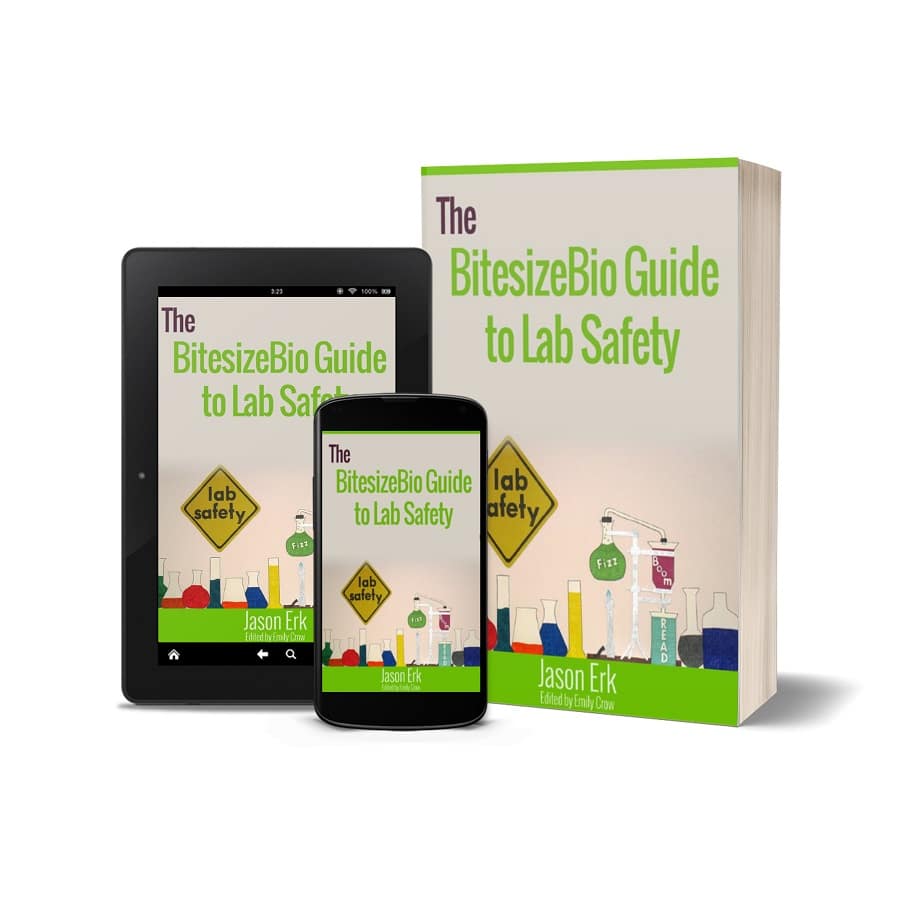 The Bitesize Bio Guide to Lab Safety
The purpose of this ebook is to introduce you to some of the most common principles of scientist's safety topics that you will encounter every time you step into a laboratory. On top of that, it will help point you towards additional resources to answer your questions when deeper questions about the topic arise.
Download Now >>>