The Best of Bitesize Bio 2009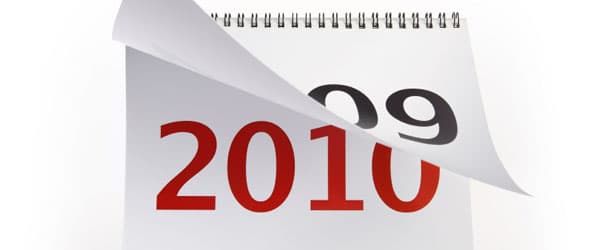 Before we get our brains fully back into gear after the festive season and embark on what we hope will be a momentous year for Bitesize Bio (watch this space, we've got some cool stuff in store), we thought this would be a good time to look back at the best articles we published in 2009.
Below are the 10 most popular articles that were published in the last year. Enjoy.
1. Free Online Bioinformatics Tools – Carrie topped the chart with a great article describing 4 must-use, free bioinformatics resources.
2. How to Create a Heatmap in Excel – A neat Excel hack from Paul, showing how to bring your numerical results to life in glorious technicolor.
3. Quantitative RT-PCR: One-step or Two-step RT? – Shoba weighed in with some excellent practical advice for quantitative PCR
4. An Intro to Cell-free Protein synthesis – And Shoba wasn't finished there — she also produced this excellent beginners guide to cell free protein synthesis.
5. Reasons to be a Scientist Part II – If you want to reassure yourself that science is a great career choice, have a look at this one.
6. Delivering Effective Criticism – This is a message for anyone who is or will be a supervisor in any capacity. Think about how you treat your charges!
7. Plasmid v Genomic DNA Extraction:The Difference – Another molecular biology mystery demystified by Suzanne
8. 5 Types of Bad Boss and How to Handle Them – And some great practical advice from Suzanne on how to deal with your bad boss.
9. How To Get Great DNA Sequencing Results – Because bad sequencing results are such a waste of time.
10. 10 Tips for Consistent Real-Time PCR – And not content with only two entries in the top 10, Shoba sneaks in a 3rd with this excellent tip sheet.
I hope that these will help your brain wake up for the new year. If you have any personal favorites, please share them in the comments.
As I said, look out for some more great stuff from us in the coming year. And if you want to be a part of it and join our writing team, the door (or, rather, the contact form) is always open.
Best of luck with your research in 2010.