The Role of the FDA in Molecular Diagnostics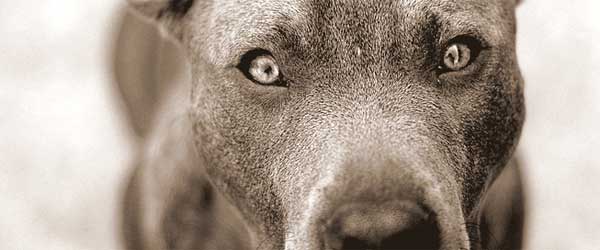 When was the last time you had to give blood or a swab sample for a test, such as for a cold or flu, or some other virus? Have you ever wondered about the accuracy of the test results?
If the test is FDA approved, then you can rest easy knowing that the test went through a strict and thorough evaluation before it was used on you.
This was the subject of the keynote lecture at the CHI Next Generation Dx Summit by Alberto Gutierrez Ph.D, Deputy Director of the Office of in Vitro Diagnostic Device Evaluation and Safety. Dr. Gutierrez's talk focused on the major concerns of the FDA when evaluating new tests to be used for diagnostics and compared the FDA process to the non-regulated process used by many laboratories to skip over the steps that are meant to protect the public from false results.
What does the FDA do?
The FDA plays a definitive role in assessing molecular tests before they are marketed. It is their job to ensure that all new tests and devices are registered, that manufacturers follow good manufacturing processes (GMP) and have a system in place for reporting problems and failures and a system for remedying failures so they do not reoccur.  The FDA also performs post-market surveillance of in vitro diagnostic (IVD) products to ensure that products work according to their claims. An example cited by Guiterrez in his talk was the heavy fine ($302 million) imposed on Quest Diagnsotics because of a product developed by their subsidiary company, Nichols Institute, did not perform according to the claims of the test.  The FDA ensures that when claims on sensitivity and specificity are made, they are valid and proven.
The CLIA pathway to diagnostic tests
But there is another way for in vitro diagnostic tests to make it to the market that avoid the FDA pathway, and that is by way of clinical laboratories sanctioned by CLIA validating a method or device in their lab for use in diagnostics.  According to Guiterrez, "IVD tests developed and marketed by CLIA labs do not undergo the same strict adherence to safety for the consumer. CLIA lab developed tests are marketed before they are validated and there is no requirement for manufacturers of reagents to follow GMP guidelines in their production."  He explained that while the FDA requires a rigorous research phase for new IVD tests, CLIA lab developed products do not, and, the CLIA derived products or tests can make any claims without the clinical or analytical validation to back them up. Another big problem with laboratory tests developed without the FDA is that problems or adverse side effects are not required to be reported and the public does not have access to any of the data or results. The FDA publishes the results of all approved products and tests on their web.
For regulating the release and marketing of IVD test and devices, some groups want the FDA to oversee all new products, including laboratory developed and validated methods, to ensure the quality and safety of the patient.  Others desire to have access to a faster way to move new, innovative, and life saving tools to market without all of the paperwork and clinical testing of an FDA product. The FDA is not abject to moving products with critical public health needs through the process faster, as long as quality standards are followed and shortcuts don't mean low sensitivity and accuracy in reporting disease.
The FDA works with the CDC to address critical public health issues
This subject was the focus of a talk by Elliot Cowan, Ph.D., Chief, Product Review Branch in the Division of Emerging and Transfusion Transmitted Diseases at the FDA. To demonstrate the FDAs willingness to quickly respond to urgent public health concerns, he focused on the need for point-of-care HIV tests and how the FDA is working with the CDC to provide a sensitive and accurate home based test.
While 1.1 million people in the US are confirmed HIV positive, 25% of people infected with HIV do not know their status. And at CDC testing centers, where an HIV test requires two visits; one for the blood test and one to find out the results, 31% (8000) HIV positive people do not return for the second visit to know their result.
Should an HIV test be available over the counter (OTC)?
The availability of a rapid OTC HIV test would enable people to be tested faster and receive follow up care earlier.  The FDA working with the CDC and manufacturers of a fast test are balancing the needs of the public with the requirement for clinical validation to ensure at least 95% accuracy in a test that can be performed by the general public.  There are many concerns over an OTC test for HIV according to the FDA. People are more likely to test themselves and find out their status earlier in the infection cycle, however, the lack of a support system with access to immediate counseling when a result is positive is a major concern as well as the need for a second test to confirm this preliminary result. A 95% accuracy rate means that some tests may be false positive or negative.  The clinical validation required by the FDA is needed to ensure that minimum accuracy is reached for any OTC test.
These are just some of the concerns that the FDA is working on with the CDC to reach a middle ground where tests are accurate and proven sensitive but in a time frame that eliminates 8000 more people from walking around without knowing they are HIV+ and not taking precautions to prevent the spread.
FDA: public protectors
The main goal of the FDA is to protect the public from the harm of being diagnosed or receiving a prognosis using a defective test or product and setting very strict guidelines for manufacturers to follow. While this means more time before life-saving products will be available, it means also that defective products are not used for diagnosis of disease. Ways exist to move a potentially ground breaking new test or device to commercial market that bypass the FDA.  However, as Guiterriez stated during his talk, the onus falls on the laboratory performing the in vitro diagnostic test as to whether their manufacturers are following GMP guidelines and how accurate and sensitive their tests are. It is a risk many labs are willing to take.
What do you think? What is more important to you? Time or accuracy?