Job Hunting: Who Do You Need To Impress?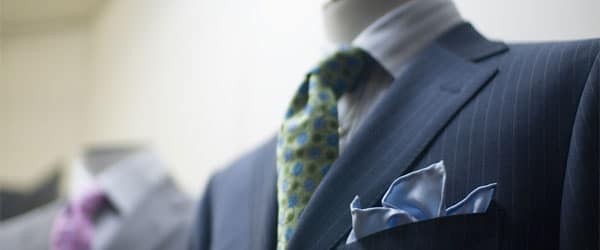 Everyone knows that today's job market is challenging. While there are fewer jobs, and stiff competition from other job-seekers, opportunity is still out there.
My name is Travis Medley, President of Simply Biotech, a San Diego County-based recruitment and staffing company specializing in the biotech industry.
Over the coming weeks I will be providing you with a series of articles to help you in your job hunting quest.
This week and next, the topic I will cover is making your resume stand out in the crowd. Today I'll talk about who you should be looking to impress as you are crafting or modifying your resume. Next week I'll give you my quick guide to resume formatting.
There are many things that you can do to help yourself break away from the pack. But refining your resume/CV is one of the most important. Think of it this way:
Resumes are not the venue to showcase your creativity – they are a venue to convey just enough information to generate interest without overwhelming your audience.
The trick to figuring out how to do this is to understand what is happening on the other end of the "submit" button from that online job you found this morning.
Who should you be aiming to impress?
There are typically two categories of people who will read your resume at a company: the human resources professional and the scientific hiring manager. Unlike five years ago, BOTH ARE OF EQUAL IMPORTANCE.
Your goal is two-pronged: 1) Meet or surpass HR's requirements so they forward your resume on to the hiring manager; and 2) Impress upon the hiring manager enough about your scientific prowess to get an interview. It is possible to do both!
1. Meeting the HR professional's criteria. Remember that the first step is generally "clearing" the HR hurdle. Of course you should spend some time revising your resume for each and every position you apply for.
Review the job description for likely keywords, and then alter your resume to work in those keywords for that job. Of course I am not recommending that you stretch the truth on your resume – rather, focus on your duties in previous positions that are relevant to the position for which you are applying.
You have to connect the dots to make sure the hiring company sees the parallels between your experience and the qualifications they are looking for,they are too busy to connect the dots on their own and if you don't connect them, odds are that another candidate will.
HR, because they don't typically have a scientific background, will usually focus their efforts on keyword searches. They develop an understanding of the position that needs to be filled based on those keywords – then they scan resumes, search internet databases, and search their own database for candidates for resumes that list many of the keywords.
Don't list keywords at the bottom of the resume – you have to be more strategic.
When HR uses a search engine to review resumes, keywords are highlighted throughout your resume. The more key words the HR person sees near the top of your resume, the more likely they are to think you are qualified for the job.
Your goal is to make your resume virtually light up with highlighted keywords!
2. Impress the Hiring Manager. Once you get your resume on the hiring manager's desk, the focus of your resume becomes more complex. The hiring manager has a very good understanding of what he/she needs in the new position.
At this point, you want to ensure that your resume conveys clearly and concisely what it is you can bring to the table.
Did you develop a new technology for your company? Point it out.
Did you refine a process to save your company time and money? Make sure you include it. Toot your own horn!
Think of what your future boss would want to hear and include those facets of your experience in the body of your resume.
Thinking of this perspective when writing your resume will lead to a much more effective end product.
I'd love to hear your thoughts and questions on this topic, so please do drop me a comment.
And don't miss next week's article: How to format your resume.