Your pocket guide to perfecting any qPCR assay
This video presentation and infographic will give you everything you need to know about generating reliable qPCR data. From assay design to optimizing your experiment to following MIQE guidelines, this set has it all."
You will learn:
how to tell if your assay is 100% efficient, and what to do if it isn't
how to choose the most appropriate controls for your experiment (HINT: it's not B-actin!)
how to publish your awesome data by adhering to the MIQE guidelines
....and much more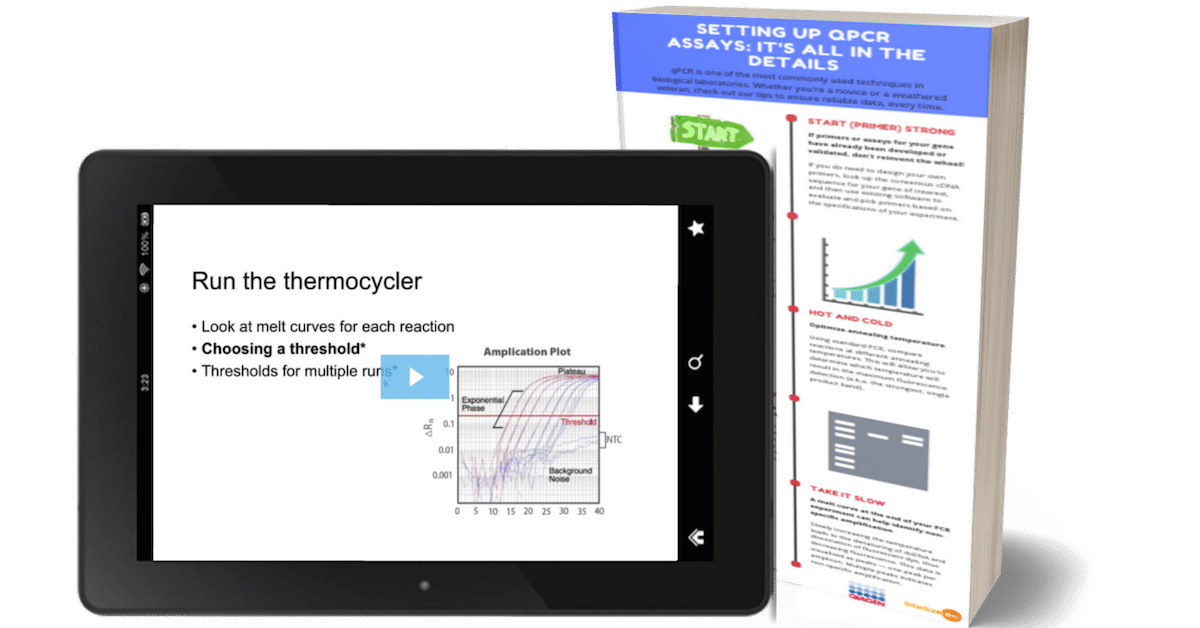 Subscribe Now and Get Your Free Guide
Get more information from Qiagen and get instant access.