So You Think You Know PCR?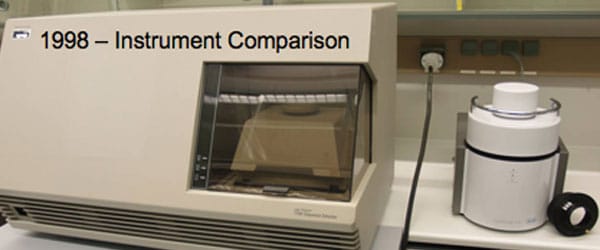 Well, after much anticipation, we finally got the Bitesize Bio seminars off the ground with a rip-roaring presentation from SYBR Green I and Lightcycler inventor, Carl Wittwer.
Carl's talk took us from the early days of rapid cycle PCR to the development of the Lightcycler through to the diversification of real time PCR  into different applications in clinical and research labs. Afterward he gave some very insightful answers to the audience's questions, capping an illuminating presentation that was a much-watch for anyone with an interest in PCR.
If you missed it, don't worry, the recording is now available. Just click here to view it.
Don't miss the next one!
Watching the recording is one thing, but attending the live event is even better.
Unfortunately we can't provide beer or donuts for afterward (wouldn't that be great?), but you get to ask your own questions at the end, and participating in a live event is really quite exciting.
Our mission here at Bitesize Bio is to give maximum brainfood for your professional brain while taking up the minimum of your time. So we have specifically restricted our seminars to a maximum of 30 minutes presentation plus 10 minutes for questions.
So if you want to watch our next seminar, "Obtaining Maximum PCR Sensitivity and Specificity" by Cameron N. Gundry, which goes out live at 5pm BST/12 noon Eastern, click here to book your place now (the number of available places is strictly limited so early booking is advisable) or click here for more information on the presentation.
You can also book early for the rest of the seminars in this series on "Getting the most out of PCR" by clicking here. No matter how much you know about PCR, you will definitely learn something.
See you there!
ps: You can also tell you friends about this seminar series using the email/social networking buttons right below this sentence!