Book Review: At the Bench: A Laboratory Navigator, by Kathy Barker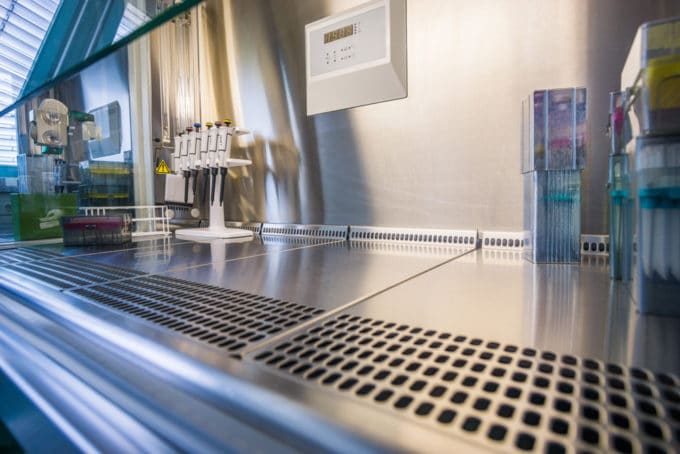 Starting a PhD, or even a summer scholarship, in a laboratory can be a daunting experience. Moving from carrying out experiments in the comfort of a teaching lab to working in a research laboratory is quite the bridge to cross. From a personal experience, I found I became quite rusty over the summer months in between finishing my undergrad and starting my PhD. One resource that really made a difference for me was Kathy Barker's "At the bench: a laboratory navigator". I would consider this book a scientific bible for anyone embarking on or even considering a research position. For a start, it's a nice compact size and it won't break the bank. More conveniently, it's in a spiral bound format, which is easy to keep on your lab bench while your hands are full. Plus, it's packed full of useful information.
The first few chapters deal with the organization of a laboratory, its personnel, and what to expect in your first week or so. It highlights the importance of treating every lab member with respect regardless of their job title. It also details laboratory etiquette, dress code, and the mundane tasks that are required for the day to day running of a lab. These are all issues that can often be over-looked, yet are vital for maintaining a healthy, happy and productive work environment.
The second section is a great aid in dealing with the transition from an undergraduate lab practical to experimental research. It gives a comprehensive view of how to set up an experiment, the importance of protocols and what to do when things go wrong. It also details how to maintain a lab notebook and what data to record. One of the stand-out chapters is Chapter 6, which deals with presenting yourself and your data. This is an excellent section with great advice on preparing presentations and manuscripts for publication. It also touches on how to deal with meetings with your P.I., whether it is on a one-to-one basis or as part of the regular lab group meeting. Another really key issue that is dealt with is how to get along with your co-workers. Research laboratories are incredibly intimate work environments, and it is critical to have healthy and open relationships with your colleagues.
The last section is ideal as a quick reference guide to all the major biological research techniques such as cell culture, bacterial work, microscopy, electrophoresis and the extraction and manipulation of DNA, RNA and Protein. Particularly useful is the section explaining some of the more common abbreviations that you may come across in a laboratory.
This is an excellent book to guide you through your first few weeks and months in a research lab and to have on your office shelf to refer back to anytime you set up a new experiment or technique. I would also highly recommend this book as a teaching resource for anyone who regularly supervises students.
Book Information:
Title: At the Bench: A Laboratory Navigator, Updated Edition
Author: Kathy Barker
Publication Date: January 1, 2005
ISBN-10: 0879697083
ISBN-13: 978-0879697082
Edition: 2nd