I am a results-oriented biochemist with over a decade of experience performing research and process development spanning microbiology, protein chemistry, and formulation development. My background includes extensive work in high-throughput assays, analytical chemistry, microbiology, project coordination, and lab management. My broad interests include developing and optimizing chemical and biological products to address real-world scientific challenges. I have a passion for collaborating and coordinating projects across a variety of disciplines to make a positive impact. My technical expertise includes high throughput assays, method development, biochemistry, and formulation development. I'm known for my work ethic and persistence to reach desired results. I leverage strong communication skills and regularly write technical reports, SOPs, and deliver presentations to stakeholders. In my current role as a Process Engineer at bioMerieux I am leading the technology transfer of a new in vitro diagnostic product. I find that working closely with others and driving team efforts have been the most fulfilling part of my professional endeavors.
Articles by Adrienne Huntress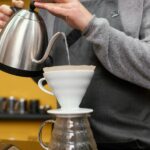 If you've worked in a lab, odds are you've had an encounter with filtration of one sort or another. Do you understand exactly how filters work, though? Or have you wondered why certain filters are used for certain lab applications?