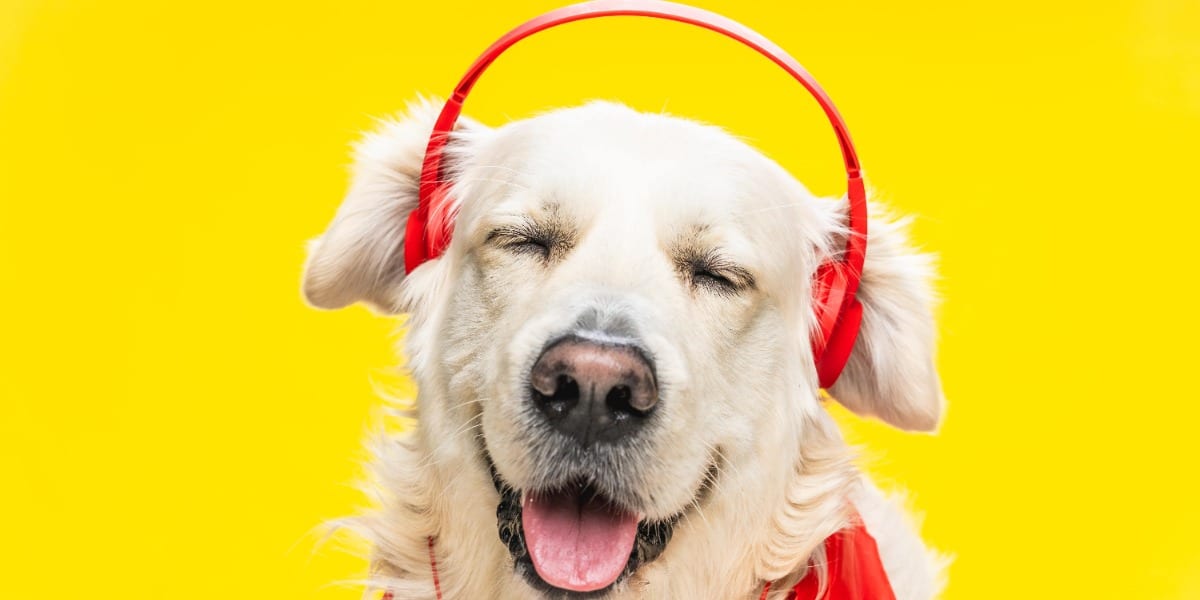 Want to know about the best science podcasts for researchers? Read on!
2004 saw the appearance of the word "podcast" when programmers developed revolutionary code that pulled audio files from an online feed or broadcast for transfer to an iPod.
Since then, podcasts have exploded in popularity, with literally thousands of science podcasts available for our auditory enjoyment and enrichment! Science podcasts range from strictly informative to funny and entertaining.
Science podcasts provide a fantastic opportunity to learn new things, work on your personal development, keep up with the news, or just escape from it all.
They're also ideal for stimulating your brain without adding more screen time to your day. Best of all, you can enjoy podcasts while multitasking.
As the world starts opening up again, you might find yourself once again faced with a commute, which is a great time to listen to podcasts. But with so many podcasts available, how do you choose what to listen to?
Luckily, there are plenty of science podcasts to make the most of the time you spend getting to work—we've pulled together the top 10 best science podcasts for researchers in this article!
When and Where Should You Listen to Science Podcasts?
Make the very most out of science podcasts by combining them with activities that don't require too much focus or attention. Listening to podcasts during a commute is a perfect way to make getting to work more fun, but there are certainly other opportunities to fit in a podcast or two.
Podcasts are perfect for when you have particularly repetitive activities to complete, including those monotonous tasks in the lab.
Of course, make sure that you're familiar and comfortable with what you're doing so that you don't zone out and make mistakes that can affect your experiments.
It should go without saying that you must stay mindful of health and safety issues whenever you're listening to podcasts and working simultaneously. Consider leaving an earbud out so that you can hear equipment and others around you.
If you can't get enough listening in during work, you can enjoy podcasts at home while doing all the fun chores such as washing the dishes or while getting some exercise. Podcasts are incredibly versatile—hence their popularity!
How Can a Podcast Support Your Personal Development?
Listening to podcasts is a great way to boost your innate curiosity and discover new ideas in science. The best podcasts get listeners involved, tell a good story, and get subscribers wondering about what implications new scientific findings have on the world.
In fact, podcasts are good for your brain! Using functional MRI, a UC Berkeley study found that listening to narrative stories (like podcasts) simultaneously stimulates several parts of participants' brains. [1]
Podcasts can also take you out of your comfort zone and give you an introduction to a completely different topic or field from the one you work in.
Most science podcasts aim to expand their listeners' horizons, whether directed at scientists or the general public. You may find yourself asking different questions about your field that you hadn't considered before or trying to use new technology to further your research.
There is also a personal development aspect to be gained from podcasts that focus on topics you are already an expert in. Specialized science podcasts that regularly put out new episodes can keep you current in the field and highlight the newest advances in technology.
Listening to podcasts aimed at non-scientists can also dramatically improve your communication skills. You might even consider creating a podcast yourself to start science outreach and get others learning about science!
We've come up with 10 of the best science podcasts to hopefully provide you with a little inspiration.
Our Top 10 Best Science Podcasts for Researchers
We've listened to a lot of science podcasts to bring you a roundup of the best news, personal development, and just plain fun podcasts. We've outlined what you can expect from each podcast, and who might like each one. We've also highlighted some of our own favorite episodes for you to check out. Enjoy!
Science News and Informative Podcasts
Who is it for? Listeners who want to stay up-to-date in a broad range of fields
Length: ~60 minutes
The Naked Scientists' titular podcast covers a great deal of ground, including scientific news and intriguing topics in various fields—there are episodes on the science of sharks, menopause, and the moon landings, for example, so you're sure to find something to tickle your fancy!
While some episodes include interviews with top scientists, others cover science experiments you can try at home.
There are several podcasts in the Naked Scientists family, including one focused on genetics and another on neuroscience—be sure to check them out if you work in those fields! If you're short on time and don't have an hour to devote to listening, try out the "In Short" or "Question of the Week" editions, which are usually only a few minutes long.
Who is it for? New and experienced biologists
Length: ~60 minutes
While relatively new on the podcast scene, The Molecular Cell Biology Podcast is a fantastic introduction for those new to cell biology topics or those who just need to brush up on their knowledge.
Dr Germán Rosas-Acosta of the University of Texas engagingly takes listeners through topics such as how cells replicate their genome to cover most of the subject matter that you'd find in a standard college course on molecular cell biology.
If you're like me and were never able to fit in a molecular biology course in your studies (gasp!), you might want to give this one a listen.
Who is it for? Scientists and non-scientists alike
Length: ~60 seconds / 30 minutes
Scientific American, one of the world's leading science magazines, presents two podcasts: one for listeners with only a minute to spare and another for those with at least a half-hour on their hands.
60 Second Science offers some of the most rapid audio reports you'll find on the world of science, while Science Talk provides deeper discussions.
Science Talk boasts over 500 episodes, so you can learn on the go for eons if you try to blaze through their archive!
Who is it for? Those interested in the science of human behavior
Length: ~55 minutes
At the intersection of neuroscience, psychology, economics, and self-help lies Hidden Brain. This podcast delves into what shapes and influences human behavior and ultimately questions what it means to be human with weekly episodes.
Have you ever wondered how to practice self-compassion or what the benefits of a grateful mindset are? Hidden Brain has you covered.
It's very rare that Hidden Brain doesn't leave listeners with a changed perception of how to improve their lives by understanding the human mind.
Who is it for? Scientists, engineers, and programmers
Length: ~60 minutes
Wired is a world-renowned tech magazine, but they also have a podcast that allows you to hear some of their best-written stories.
Wired covers a much more comprehensive array of topics than just gadgets, covering topics such as climate change, genetic engineering, and biotech.
Wired Science has covered the latest sci-fi and pointed out cultural implications of new technology, including a consideration of government regulations and ethics.
Personal and Professional Development Podcasts
Who is it for? Scientists who want to develop their mental and emotional resilience
Length: 45–60 minutes
Being a creative and effective scientist can feel impossible at times, but getting great advice on how to best balance personal and professional needs shouldn't be yet another challenge to surmount.
The Happy Scientist is a podcast created by our team at Bitesize Bio that focuses on making the most of your scientific career.
Past episodes have covered imposter syndrome, when to speak up, and how to foster imagination—all in the context of being a scientist. Some episodes are even live, where questions are taken and answered during the show!
Who is it for? Scientists who want to hear about other scientists
Length: 20–40 minutes
Here's a podcast tailored specifically to scientists wanting to hear about other scientists!
Presented by theoretical physicist Professor Jim Al-Khalili, The Life Scientific comprises interviews with successful scientists regarding their personal lives and careers.
Guests include Professor Hannah Fry on algorithms and big data, Professor Jane Clarke, who discusses her work on protein folding, and Professor Martha Clokie on viruses.
Through each episode, listeners get a taste of inspiration and motivation—not to mention a reminder that even the best scientists struggle at times.
Who is it for? Anyone needing a touch of perspective on success and failure and help facing both extremes
Length: 50–75 minutes
Let's face it—we've all failed at one point or another. If you haven't heard of Elizabeth Day yet, she's a brilliant and talented author and interviewer who not only created the How to Fail podcast but also wrote an entire book on the subject of failing.
Failure is bound to happen at home and on the job, especially if you are learning or creating something entirely new as we do in science.
In this podcast, you can expect to gain new perspectives on failure and things going utterly wrong.
It's refreshing to hear about people such as Stanley Tucci and Chimamanda Ngozi Adichie coming to terms with things that didn't go according to plan and how they gracefully handled it.
Just Plain Fun
Who is it for? Absolutely everyone!
Length: ~30 minutes
Sawbones has been combining medical history and comedy to delight and entertain listeners for nearly a decade.
During each episode, Dr Sydnee McElroy and her husband, Justin McElroy, cover how we have (and have not) tried to treat medical conditions through the ages, often emphasizing key players who have made discoveries with massive implications for the human race.
To get an idea of the content they cover, check out their episode on "Angel's Glow"—a mysterious phenomenon whereby civil war soldiers whose wounds "glowed" were reported to recover more effectively than their non-glowing counterparts. (Hint: microbes were involved!)
Who is it for? Absolutely everyone!
Length: 45–60 minutes
No science podcast list would be complete without a Radiolab mention. A public radio production, Radiolab is extremely popular owing to its boundless ability to combine music, sound effects, and compelling interviews.
While not strictly a science podcast, Radiolab's strength in storytelling and drawing out curiosity make it an excellent addition to your podcast listening routine.
They have episodes on a huge range of topics, from autoimmune disease to the periodic table, so there's something for almost everyone!
A word of warning, though: don't start an episode of Radiolab without first making sure you have ample time to finish it, as it is about as challenging to pause an episode as it is to arrest a cell culture in the exponential phase.
Well, that's our rundown of the top 10 best science podcasts for researchers.
Do you have any podcast recommendations for the Bitesize Bio team? Let us know in the comments below!
References
Huth A et al. (2016) Natural speech reveals the semantic maps that tile human cerebral cortex. Nature 532:453–8.