Protein Expression and Analysis
ECL is an expensive reagent. Why not learn how to make ECL yourself? This cheap and simple option will give you better blots more often!
Cells and Model Organisms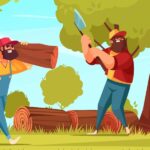 Learn the basics of how to passage cells in culture with this easy-to-follow guide. While the specifics change per cell line, the basics remain.
Cells and Model Organisms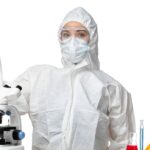 Biosafety cabinets keep your work safe from contamination, and you safe from your work. So here are 12 tips for Working in a biosafety cabinet!
Flow Cytometry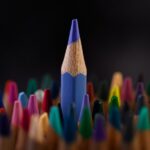 Spectral unmixing in flow cytometry is the key to great data from your full spectrum flow cytometry. Get this wrong, and you risk unreliable results. Read our top 7 tips from a flow cytometry core facilities expert to nail your unmixing.
Cells and Model Organisms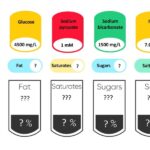 Do you know what each ingredient in cell culture media does? Read on to take a look at the common ingredients and break down their roles.
Protein Expression and Analysis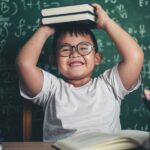 Are you struggling with ugly and unreadable western blots? Here are 3 ways to optimize your western blot transfer and get blots to be proud of.
The Happy Scientist
#60 — Have you been wronged? Are you righteously indignant? Are you that most popular of characters today: a Victim? In this episode, we will give you the keys to set you free. Then you can decide whether you prefer grudges or freedom. Hosted by Bitesize Bio's own Dr. Nick Oswald featuring Kenneth Vogt of…
The Microscopists
#56 — Stefan Hell is Director at the Max Planck Institute for Multidisciplinary Sciences in Göttingen and at the Max Planck Institute for Medical Research in Heidelberg. In this episode of The Microscopists, Stefan tells Peter O'Toole about his quest to overcome the diffraction barrier, why he doesn't think of himself as a microscopist, and…
Flow Stars
#6 — Season 3. Sara De Biasi and Andrea Cossarizza from the University of Modena and Reggio Emilia (UNIMORE) chat with Peter O'Toole about how they were able to quickly respond to news of a novel coronavirus as early as January 2020, and how their work was crucial to understanding the effect of COVID-19 on…
Cryo-Talk
#6 — Mimi Ho is Assistant Professor of Microbiology and Immunology at Columbia University. In this episode of Cryo-Talk, Mimi joins Eva Amsen to talk about her career journey from industry to academia, her support network, and how Mighty the dog has been helping in the lab. She also shares what it has been like…
Mentors At Your Benchside
#X — Oil immersion microscopy can help increase your resolution in light microscopy. Which, in turn, can lead to better images; and who doesn't want nicer microscopy images? But do you know why we use immersion oil and objectives for high-power magnification? And do you know how to use an immersion objective correctly? Listen to…