Feed Your Head: Books for Scientists and Their Loved Ones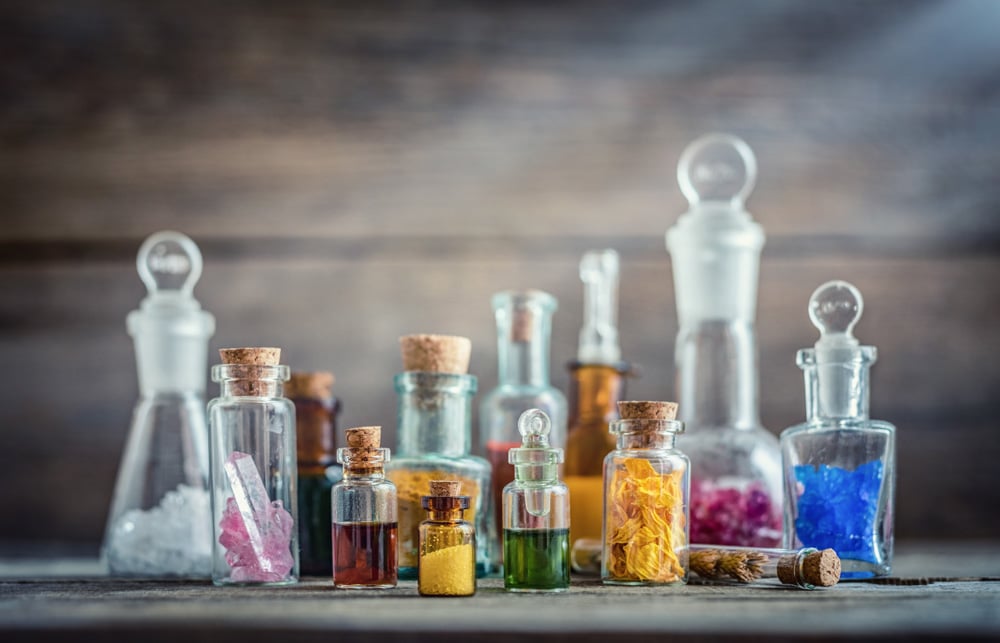 Over the past year, we've published several book reviews on BitesizeBio. With the holidays approaching, we thought this would be a good time to highlight some of our favorite science reads. Why not add a few to your shopping list – a gift for a friend, or maybe yourself? Read on for our recommendations!
This manual to life in the lab is a great resource for PIs, post-docs, and students alike. It covers topics ranging from basic molecular biology techniques to how to organize your lab notebook. This is a great guide for lab beginners, and also really handy for supervisors learning of to teach and mentor their lab members. For the full review, click here.
This book is an interesting exploration of time as a concept. It includes a fascinating exploration of perceptions of time in different cultures, and how this affects our behaviour. This is a thought-provoking read, and you may find that it has interesting implications for how you approach work and play. For the full review, click here.
This comic series is always a winner, especially for the poor overworked graduate student who just needs to know that someone else feels their pain. A hysterical take on life in the lab, this comic series follows the daily joys and despairs of life as a researcher, with spot-on observations about colleagues, career goals, and the perennial struggle to explain to your friends and family why it is that you do what you do. For the full review, click here.
This interesting read explores the idea of scientific research through "thought experiments", describing how Marcel Proust formed some provocative ideas about the nature of memory and cognition simply through his own experiences, and with no scientific background. The author of this book has since been disgraced due to the revelation of plagiarism in some of his other work, but this book still presents some intriguing ideas that are worth a read. For the full review, click here.
It seems like everyone could use career advice these days, and the latest addition of this popular book may be just what you've been looking for. The aim of this book is to help you identify your strengths, interests, and personal goals, which can clarify your career choices – certainly a valuable resource for anyone in the increasingly competitive field of research. For the full review, click here.
An unflinching look at training for and practicing medicine in the US, this book is a must-read for anyone thinking of going to med school. It's also a great window into the medical field for those of us who are familiar with it from the periphery, whether from attending classes with medical students or doing clinical research at a hospital. This is an eye-opening read that could appeal to many people on your list. For the full review, click here.
Flatland is a classic work with implications for mathematics, sociology, and philosophy. If you know a little bit of the background about when and why it was written, you'll appreciate the satirical parallels that the author draws to society. For scientists, it may inspire a fruitful exploration of our perception of reality, and help you "think outside the box" about those knotty research questions. For the full review, click here.
This book takes a sobering look at what role economics plays in science, from funding to salaries to grant money. This is a particularly valuable resource for scientists making important career choices, whether it's choosing whether to do an advanced to degree to deciding whether to pursue a career in bench science once you've completed that degree. While parts of this book can be difficult to understand, it's worth the time it takes to get through it. For the full review, click here.
Another classic of scientific literature, "The Double Helix" is James Watson's memoir of the period of time during which he and Francis Crick discovered the structure of DNA. It's a strikingly honest and idiosyncratic description of the events that transpired, and yields tremendous insight into the research climate at the time and the personalities and ambitions of some of the key players. An new edition of this book has recently been released that is supplemented with a variety of texts and appendices (including correspondence, documents, and photos), which may provide a more complete and considered understanding of the circumstances. For the full review, click here.
This fascinating (if frightening) book explores the idea of bioterrorism: how attacks have occurred, how they may occur in the future, and how they can be prevented. Not a book full of holiday cheer, it is, however, an important and provocative read that can get you thinking about important safety and ethical issues that we often take for granted when working with microbes and recombinant DNA. For the full review, click here.
This interesting volume is a collection of essays by scientists written for the general public. The idea is to make current events, tools, and ideas in science accessible to people who aren't non-experts, and as such could be an educational read for your family and friends who want to know what you do in your "day job"; or, a great source of creative and challenging ideas for a scientist who wants to learn about different fields of research. For the full review, click here.
Last but not least, this autobiography/scientific memoir by Erica Kandel is an inspiring account of a scientist's life. Dr Kandel is an active and well-respected researcher who has made profound contributions to the field of neuroscience over the course of his career. This book, while technical at times, is an interesting and enjoyable read, and provides unique insights into life as a scientific researcher. For the full review, click here.
Any other suggestions? What science books are you reading these days?