5 Bio-Related Apps for your Iphone/Ipod Touch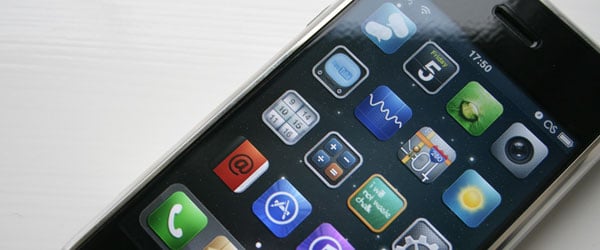 If you're one of the proud owners of an Ipod touch or an Iphone then there some great apps available for academics that makes life a bit easier.
Molecules is an application that allows you to view PDB structure files, yes it's the 3 dimensional protein structure just like on software like rasmol, deepview etc. on your computer. I've tried out the app and its nifty, of course you wouldn't want load big molecules which take up too much processing power to render on the screen and then becomes a pain! The app also allows you to browse through the PDB database to retrieve any molecule of interest. You can find more information on Molecules at Sunset lake software
Solutions is a very handy app that i already use on my mac dashboard as a widget. It makes the job of preparing solutions easy by helping you deal with the molarity calculations.
In fact the ipod/iphone app is now enhanced to allow one to retrieve information regarding an entered chemical from two databases (pubchem & chebi), the entries are then stored in the recently accessed section of the app, making it easier for later calculations. I am fan of the authors, Mekentosj, who by also make the fabulous Papers, 4peaks and more, which we covered in "Free Mac Software for Molecular Biologists".
But although it is a very handy app it doesn't come free and i feel is a bit overpriced. I may be feeling this because i use the same (or similar) app on my mac for free! Regardless, the app which targets students mostly should surely be priced may be no more than a dollar or so.
Pubsearch Plus is a tool that allows you to download Open access articles and also subscription only access by personal authentication or via an institutional (EZ) proxy. Handy features are being added to it everynow and then. It also allows you to easily email an article that you've accessed to your friends or colleagues. This again is not a free app, but a free, feature limited version is available. More information about Pubsearch is available from deathraypizza (nice name!).
The Chemical touch is a iphone/ipod version of the periodic table of chemical elements but thrown along is an Amino acid companion that is just so handy when you need to quickly look up say the 3 letter/1 letter code for an amino acid. The layout it like the table that you can find inany standard biochemistry text, so it's nice and easy to use. You can find what else the chemical touch can you help you with at the developer's page.
I would also recommend the Bio Courseware page of the University of Nottingham which opens up some cool applications to play with. I will try to update this post every now and then when i come across apps worth mentioning, meanwhile if you think that I've missed something please do let me know by posting them in the discussions.
Update–The fifth app: I just noticed that the fabulous PhD Comics is available on the iphone/ipod as an app, it is definitely worth checking out.