Draw Your Calculations, xThink does the Math
If you use your calculator a lot, especially for complicated equations, and would like a more visual interface then xThink's Online Calculator could be right up your street.
Instead of linearly typing your equation into the calculator, xThink's revolutionary interface allows you to draw the equation using your mouse (or even better, a digital pen). Hit "solve" and the calculator tells you how it has interpreted your drawing and gives you the solution. You can also annotate (e.g. by adding a green smiley face) and save calculations for later use. See my example below.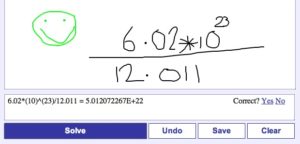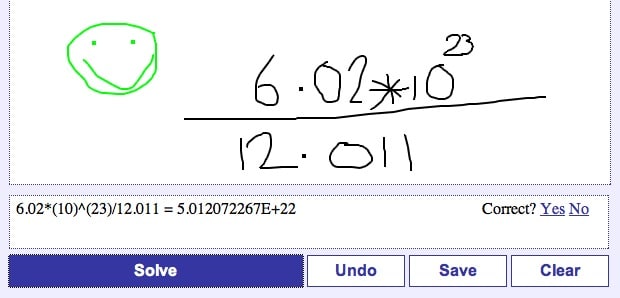 The calculator is still in beta testing and initially I found it a bit frustrating as it often misunderstood my drawing. However after reading the instructions (!) it became clear that the problem was mine and not the software's. For multiplication, you should draw a *, not an "x" and for division, the line should not be shorter than either the numerator or denominator. Also, be sure to not to draw the numbers and symbols too small so that they are as clear as possible. Those three little tidbits solved all of the problems I initially had.
This is a great tool that is definitely going on my bookmark list. If you give it a go, tell us what you think here.