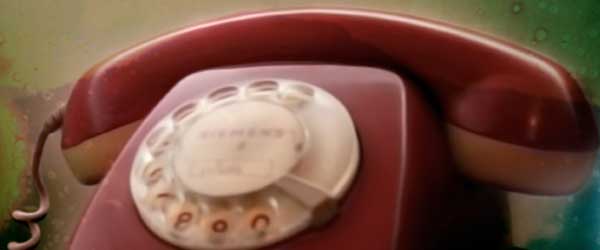 We love our cell phones. They are equipped with SMS, email, access to Facebook and Twitter – basically, we can connect with the world in an instant. So what I am going to say right now may blow your mind. It will be the opposite of what we've been trained to do when we hear the ring, buzz or chime of our devices.
When you are in the midst of your job hunt… Don't answer the phone!
Well, sometimes you should answer the phone, of course. But use your caller ID – if you see an incoming call from an unknown number or from a company that might be interested in hiring you, you should only answer it if you are in a place where you are free from distraction and loud noise. Think of this phone call as the first interview. This means that if you are at a baseball game, or in the car with your kids yelling, or any other situation that would be inappropriate to conduct an interview, just let it go to voicemail until you are completely ready to devote your full attention to the hiring company.
This may come as a surprise to some, but most hiring managers would rather leave a message than call a candidate, only to be told that they can't talk at the moment. We've even heard of a situation where a hiring manager called a candidate to set up an interview: this candidate answered the phone only to say, "I can't talk, I'm at my brother's funeral. Can you call me back another time?" Yikes! That made the hiring manager feel very small for calling during such a horrible time. But how could they know? Don't put the hiring manager in that awkward position. Just let them leave a message and call them back when you are ready to make that great first impression. You are not expected to be available 24 hours a day.
If you follow this advice, it will give you a leg up on your competition. You will look much more professional and prepared than the other candidates who are vying for the position