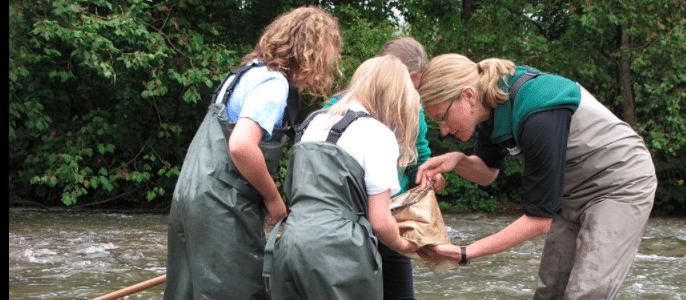 Universities are often organized by faculties, colleges, schools, and/or departments. So, as an academic, you often work closely with colleagues studying similar subject areas. A common interest, however, often transcends the boundaries of this organizational structure. Enter scientific special interest groups.
What Are Scientific Special Interest Groups?
Scientific special interest groups are member-led initiatives within a large organization. They center around a common interest, with the aim of advancing a specific cause or area of knowledge, learning, or technology. From sustainability groups, to journal clubs, to networks of stem cell or mass spectrometry users, scientific special interest groups can be as varied as its members. Special interest groups usually span departments and faculty. The common threads that often bind these groups, however, include the promotion of information exchange, resource sharing and collaboration among faculty, staff, and students from different departments, colleges, and administrative branches.
How Do You Create Scientific Special Interest Groups?
Bitesize Bio recently asked Niki Harré, Associate Dean of Sustainability, and Dr. Hilary Sheppard, both at the Faculty of Science at the University of Auckland, for their tips on creating and maintaining special interest groups. Harré coordinates the Faculty of Science Sustainability Network, while Sheppard co-founded and organized the Stem Cell Research Network (SCRN). Their top tips for creating and maintaining a special interest group are collated below:
1. Find your tribe
Sheppard highlights how important word-of-mouth can be to find your tribe. At the beginning she started shoulder-tapping researchers within the University who she thought might be interested. This quickly snow-balled into the creation of SCRN, which subsequently included researchers from other NZ-institutes. Harré emphasizes the importance of being inclusive and constantly looking for new opportunities to get people to participate.
2. Pick a coordinator/organizer
According to Sheppard, "the success of a group is dependent upon an individual's passion to drive it." In addition to passion, however, the coordinator/organizer should also have time and commitment to be able to maintain the special interest group.
3. Identify your goals
When setting up the special interest group, you must identify short-term and long-term goals. It's also important that these goals are realistic. Set up an action plan to work toward different goals. According to Harré, setting up different action projects can help achieve goals. It's also really important to regularly assess if you are meeting your goals. For example, Harré outlines how the composting team after discussions, now formally measures the food waste that it collects to assess and re-adjust their goals.
4. Build a cohesive group
The key to its maintenance is creating an active and engaged special interest group. Academics don't really have lots of time. So, it's important to ensure that meetings fit busy schedules. Harré hosts six meetings a year over lunch. Once the group has been fed, they discuss ongoing projects. Harré also emphasized the importance of setting an agenda for each meeting and designating a chairperson who keeps strict timing.
When organizing forums or talks, Sheppard found that an afternoon session, followed by networking opportunities over nibbles and drinks, worked well. She also emphasized that regular emails to a group list can help create a cohesive, engaged group. It's important to note, however, that it's best not to flood the group email with irrelevant chat.
5. Be creative with funding
Funding helps the world (and special interest groups) go round! So, check if your institute offers strategic funds to help fund special interest groups. Sheppard was also successful in scoring some funding from charities and companies (who supply lab consumables).
6. Maximize visibility
Harré highlighted the importance of maximizing the visibility of your special interest group. One way to do this is by organizing public seminars (which the Faculty of Science Sustainability Network hosts twice a year) and inviting international speakers to the event. Sheppard emphasizes that public events and network forums need to be advertised as widely as possible. Social media and mainstream media can be good tools for reaching out. When initiating a group, maximizing visibility can also help your funding chances. But as Harré pointed out, it also works the other way… setting up student awards increased the visibility of the Sustainability Network within the wider university community.
Scientific Special Interest Groups Can Lead to New Results
The neat thing about scientific special interest groups is that it can often lead to unexpected results. Sheppard stated that the cohesion created by SCRN among stem-cell researchers from different departments/faculties led to a joint funding application. It's also a great base for getting collaborative projects off the ground!
So, what are you waiting for? If you are thinking about creating a scientific special interest group, in Sheppard's words, "take it on and run with it!"