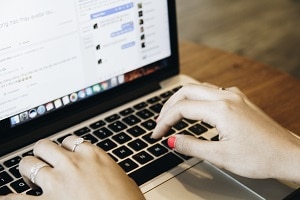 A lot of people today are drawn to freelancing and want to become a freelance writer. There are great benefits when you work from home (like doing work in your pajamas) or wherever you feel most comfortable. The appeal is even greater when you count in that you make your own hours and you are your own boss! It is predicted that in the US the number of freelancers will surpass traditionally employed people within just a few years from now. So, the competition is literally increasing by the day. You need to find a way to stand out from the crowd!
Your Freelance Writer Profile
Your profile is like your online business card, so put a lot of effort in to it. People usually trip on this first step because, let`s be honest, profile set up is very boring. If freelancing will be your primary source of income, then have profiles on as many freelancing platforms as possible. Dedicated social network accounts for business purposes couldn't hurt as well.
Make sure your profile is complete and provides all the information that your potential client needs. However, don't give too much information. Write a short summary emphasizing your main skills and areas of expertise. Tell people exactly what kind of writing jobs you are looking for. For example, many potential clients searching for academic writers online. If you are good with essay writing and other forms of academic writing, be sure to mention this! It will definitely attract potential clients.
Be Available
In the beginning, the competition is huge and fierce. Always be available to communicate with your clients. If you miss a message or a call, they will just move on because there are so many writers available. Freelancing platforms have dedicated apps for all major systems (iOS, Android, Windows mobile). Download the apps on all your devices and turn on all notifications to make sure you do not miss a single opportunity!
Don't Be Greedy
This one is especially important for getting writing jobs at home! Keep in mind that you might be an expert in certain subjects, but you are a newcomer on freelancing platforms. So, when applying for jobs, don't put a sky-high price. You are still untested. Try to get a few smaller jobs in size and value to get a feel for the process. Once you have a few projects under your belt things will start to open up and you will be able to get more clients and for higher prices.
Proposals
You get jobs by writing your proposal based on the job posting specification. Always pay attention and carefully read job posts. Many job posters will insert a keyword somewhere in the text that you need to start your bid with to prove that you read all specifications and requirements. Posters will also put some other aspects in their opening that they would like to see, like accumulated hours working on the platform or job success score. If you don't have all the specifications covered, don't even bother applying.
Client Communication
Client communication is the most important thing of all. Once you get your first gig, do your best to keep your client happy. Always treat all of your clients equally, no matter how much money you are making from each client. Always follow your client's instructions to the letter. Whenever you are submitting work, always double check it for spelling errors or other grammatical errors. "Technical" errors within submitted texts make your work look lazy and sloppy, because it was. Also, it will make you lose potential long-term clients.
Organize
Even if the main appeal of working from home is that you get to determine your own hours each day, you still need some structure. Try to organize yourself to best suit you and your client's needs. Set daily goals on what you are trying to accomplish and stick to it. If you leave everything for the last minute you will get into situations in which you cannot deliver on time, which will ultimately result in losing business. Have a designated place for work. A place that you go to where you are officially on the clock. Avoid distractions as much as possible. Even though you are working from home, you are getting paid for it, and you should act like it! Also, when working from home you are everything from the stockroom boy all the way up to the CEO. All of the administrative tasks and so on will be on your shoulders. Keep that in mind while designing your work schedule.
We covered the basics, now it is all up to you. To summarize, keep your clients happy:
Always treat them with respect and
Honor set deadlines or be honest if you see you cannot make it,
Do this and you will get great reviews and new opportunities!!