How do I REALLY Figure out What I Want to do After Graduation?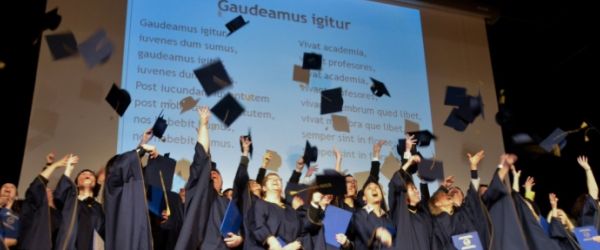 During my second year in graduate school, I (silently) started freaking about life post-PhD. I read voraciously about science writing, scientific editing and business consulting positions. I went to seminars offered by the career center at my school. But, I was still lost. Between all the pipetting and PCRs, I could not figure out what non-academic career I was more interested in. Or what I would be good at.
So finally (a year later), I decided it was time to talk to someone about this. Thankfully, my advisor is extremely supportive and understanding. After an hour-long discussion with her I went home more relaxed and hopeful. I still didn't know what I wanted to do, but at least I knew how I could figure it out.
So here are some tips that might help those of you in the same situation-
Talk to a Mentor
This person might or might not be your advisor. Your mentor might have some experience with non-academic careers themselves or know people you can talk to about them. Discuss your fears freely. Ask them if they have any insights on what you might be good at.
Talk to Senior Graduate Students and Postdocs
Believe it or not, other students are in the same boat as you. Find out if they have resources and/or contacts they found useful. After talking to a senior PhD student, I found out about a course offered by the business school that I am currently taking-which brings me to my next point.
Take a Course
Find out if there are courses available at your school that you can take in science policy, public health, intellectual property or science writing. This is a risk free way of figuring out if you would enjoy learning more about something or hate it completely. The bonus? It looks great on your CV!
Attend a Workshop
Many professional societies offer 1-2 week workshops, in which you can learn about the existing industry landscape, meet professionals currently working in the field and find out what skills you need to land a job. More importantly, they provide a great platform for networking. Surely, you can leave your pipettes behind for two weeks to figure out what you want to do with the rest of your life?
Get First Hand Experience
I think this is the best way you can truly figure out the best-fit career option for you. Thinking about science writing? Start a blog. Thinking about industry positions? Do an internship.
Luckily, the business course I am currently taking provides hands-on experience in business consulting; this really takes the guesswork out of whether I would enjoy doing something like this in the future.
A lot has been written and said about so called 'alternative career' options for PhDs (isn't it time we stopped calling them alternative considering this?). There are numerous opportunities available to you. Science careers even offers an excellent resource to evaluate your skills and interests to help predict the best-fit career path for you.
So my final piece of advice is: start early and don't forget to enjoy the ride!