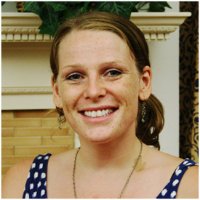 An ad about a Technical Officer position is usually nebulous. For example:
"The post holder work as part of a technical team and provide both routine and specialist services in support of undergraduate, postgraduate, outreach and revenue-earning activities."
What Does a Technical Officer Do?
In fact, a technical officer role can be summarized in two words – maintenance and support. This job is there because the workplace needs somebody who will keep stocks and equipment in order. The management also needs somebody who can help virtually anybody, from a professor to an undergraduate student.
What qualifications are required?
The job usually requires an undergrad degree and practical experience, which in a biology-related post means lab experience. You will notice from the ad that a PhD is not necessary. However, if the management didn't want to keep the options open, the post would have been advertised as a Technician or a Technical assistant with a corresponding reduction in salary.
A postdoc usually has all the necessary skills to do the job – and then some extra, which your potential employers understand. You just need to think differently. If a postdoc job is increasingly about finding a person who snugly fits an unlikely combination of different skills as a nitrile glove, this job requires a generalist, who is happy to learn a wide variety of things, for example how to handle a fire extinguisher.
What is the Salary Like?
The starting salary is at least 20% lower than a postdoc, but I think that salary reduction is more than compensated by stability – Technical officer positions are permanent. For educational institutions watch out for "term only" and "pro rata", which will make salary even lower.
How About Career Prospects?
Another good point of the job is that, compared to postdocs where very few will become tenured academics, you will have a real career perspective. There is always a Senior Technical Officer post and various admin managerial positions, made more feasible by your research experience and PhD. Even if you are not inclined to climb up the career ladder, the longer you work, the more valuable you will be for the institution. They don't shoot old Technical officers.
The Ideal Candidate
You will be a Technical specialist with practical experience. The successful candidate will be able to work on your own and as part of a team with a pro-active and positive attitude. You should have good communication and interpersonal skills and be able to solve complex problems.
Sounds like almost everybody reading this post, eh? In general, if you enjoy helping people and flexible, if you have a portfolio of "soft skills" and happy to acquire new, do apply. If you are sticker to a protocol and various people, especially (according to you) the stupid ones irritate you a lot, you shouldn't since this job may make your life a misery.
The Cons to Working as a Technical Officer
The science related institutions have a clear pecking order. Academics are on the top, the technical services, which includes your new role come next, and estates and maintenance are supposed to help everybody without complaint. While permanence of your position will force people to think long-term and be polite, you will have to do as the academic staff says, even if they are unreasonable. If it works, it'll be taken for granted, if it doesn't, you will be blamed.
Also, while your general lab skills will be maintained on the job, your finer, more specialized technical skills in cloning or mass-spec spectra reading will inevitably deteriorate. However, if you are unemployed, all of your skills will be in jeopardy.
In summary, despite drawbacks, I think this is a good job and a valid career alternative, and I know several postdocs who became Technical Officers and never looked back at the insecurity of the contract.
Do be aware that Technical Officer is a large umbrella. Here we are discussing this job as it relates to research labs.
Do you work as a Technical Officer or are interested in becoming one? We'd love to hear from you in the comments below.