Focus Your Job Hunting Efforts in the Right Places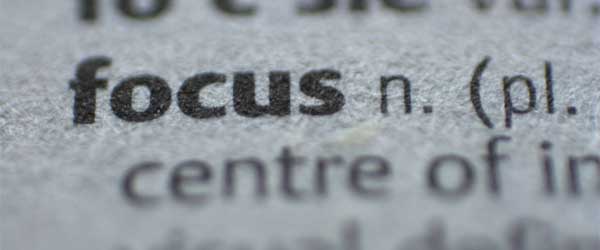 It has been a struggle over the past couple of years to find a job in the biotech arena – we all know that. The great news is that it is getting better. The frustrating news is that hiring managers aren't getting less stringent on finding the perfect candidate.
Several years ago, candidates received offers if they met six or seven out of 10 of the qualifications. Now, without having nine out of 10, it remains difficult to get an offer. So the question is "what's hot"?
Medical Devices has been going strong despite the weak job market of the past couple of years. R&D, Life Sciences and Biotech have been picking up in recent months. However, there is no sense of urgency in these departments to make a hire. Unless they find the perfect (10 out of 10) background, they are electing to stockpile their money and not invest in training or development of someone who does not meet every requirement.
How does this help you?
First, set your expectations with these facts in mind. If you do not meet all of the criteria for a position, you can still apply and make a case for yourself, but try not to get frustrated if you don't receive a callback.
Second, if you do have the skills in the job description, take the time necessary to make sure every key word from the job description is peppered throughout your CV. The number of positions that fit your background perfectly are likely manageable enough to accomplish this. You get one shot to make a first impression – don't risk it by asking the hiring company to read between the lines on your resume. Spell it out for them. (If you don't, someone else will.)
Third, prep and plan for your interviews. Be on your game, and review the company's web site and job description before the interview. Highlight skills and experiences that are relevant to the company.
Fourth, keep your chin up. The right job will come along and when it does the process will move quicker than you can imagine. When hiring managers like what they see on the resume (i.e. when it very closely reflects the job description), we have been seeing offers made and accepted within days of the initial resume submission. Hiring managers want to hire, but they are being more selective than ever. They have been asked to do more with less over the past two years and now that they have an opportunity to hire, they want to be sure they find the right person.
What are you seeing and hearing in your job search? Have you experienced these things? Has your experience been different? Please share your thoughts as this is one of those topics where input from you will be crucial to make this post mean something. Anything you can share about industries or skill sets that are desirable will help everyone else who reads this.