Can't Remember Which Position You Applied For?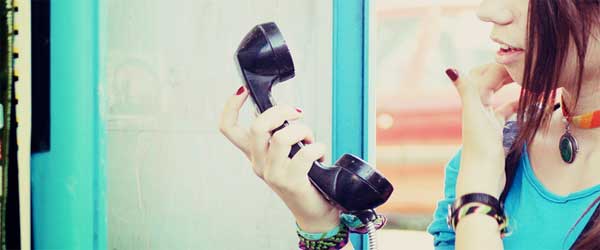 IF you are looking for a job, do you blast our resumes out indiscriminately to positions, regardless of whether they are in line, below, or above your skill level? Do you send out so many resumes that you do not know where or when you have applied? If so, stop now! This can lead to some serious errors that could cost you an interview and, ultimately, the job.
Why You Shouldn't Resume Blast
Companies look for very specific skill sets. No doubt you know this, having applied to positions that seem like a great fit and then never hearing back from the company. Typically, companies do not want generalists; rather, they want specialists who can join the company and help them accomplish specific tasks or goals.
On top of this, companies desire people who want to do the job. Applying for multiple jobs at one company sends the message that you don't know what you want to do – or even worse, you will do anything, as long as you get paid. It is important that you position yourself as a specialist. Do not apply for multiple positions at the same company except in those rare instances were there are multiple positions for the same broad skill set; even then, you should strongly consider applying to the one position that is most relevant.
From our company's standpoint, there is nothing worse than calling a candidate who has applied for one of our jobs within 24 hours of when they applied, only to find the candidate does not know why we are calling or really any details about the job they have applied for. The typical feedback we receive from these candidates is "I can't remember which position I applied for." or "I apply to a lot of different positions.".
A smarter approach
The smart approach is to keep a log of all the companies you have applied to, the specific position you applied for, and the date you applied. This is crucial to ensure you do not repeatedly apply to the same company or job. Additionally, this will position you to be knowledgeable when you receive a call from a prospective employer. It is best if this log is digital so that you can have it on your phone or in your email so that you can access the list regardless of where you are.
When receive a call call from a hiring manager, you want to make sure you don't give the "I can't remember which position I applied for." first impression described above. Instead, a great tip is, for the duration of your search, do not answer phone numbers that you do not recognize but instead, let the person leave a message.
Now you have the chance to take a moment to refer to your log to get information about the position for which you applied and when you applied, compose yourself and then call back and say, "I was very excited about the Sr. Research Associate, Membrane Protein Chemistry position when I applied for it three weeks ago".
This lets you set yourself up as a specialist who is interested in a specific position with their company. At this point, you will have outshone 99% of all other candidates and provided yourself with the best possible opportunity to advance to the interview stage.