Say Goodbye USB Sticks, Hello Dropbox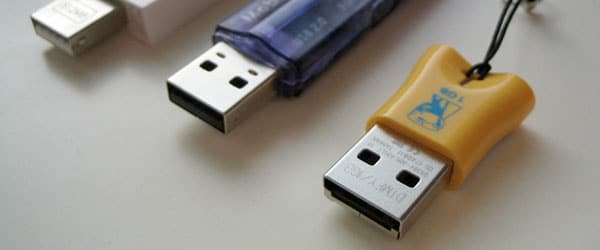 When you're writing up your latest report, next paper or your PhD thesis, its best to get out of the lab and work somewhere where there are fewer distractions. Normally that means stuffing all of the work files you need onto a USB stick (or emailing them to yourself) so that you can work on them on your laptop or home computer.
But not anymore, thanks to Dropbox, the easiest-to-use file-sharing app we have tried here at Bitesize Bio (and we've tried a few).
How it works

Downloading and installing the free Dropbox application (from www.dropbox.com) will prompt you to set up your Dropbox account (again free) and insert Dropbox folder into the normal file structure on your computer as in the image above. You can treat that Dropbox folder just like any other; drag and drop in files, create and name sub-folders etc.
And now the magic starts.
Right-click your Dropbox folder and you can send yourself an invitation to share the Dropbox folder. This will allow you to log onto your computer at home and set up a Dropbox that will automatically sync with the folder on your lab computer.
So now you have a folder on your lab and home computers that contain exactly the same files. And those two folders will continue to be synced in real time, so if you add, remove or alter a file in the Dropbox folder on your home computer, the same change will be made on your lab computer.
Mobile and Online
The free Dropbox apps for iPhone, iPad, Android and Blackberry also allow you to sync your Dropbox folder to your mobile device. And your files will also automatically sync to your private online Dropbox account, so you can log in and view your files there.
When you add a file to your Dropbox in any of these locations: online, your home computer, your lab computer or your mobile device, it will automatically sync between all of the devices you have enabled. Amazing… and VERY useful for the scientist on the move.
Where's the catch?
These people have to make there money from somewhere, so the "catch" is that you can only store up to 2GB in your free Dropbox account, and for increased storage you have to pay a monthly free. But for most of us, 2GB is ample room to work with.
Other uses and benefits of Dropbox
So Dropbox is great for allowing you to ditch the USB stick, but there are a number of other benefits and uses:
You can share your Dropbox folder between multiple computers, and you can also invite others to share so this is a nice solution for sharing documents within a lab.
A similar setup could be used for sharing specific documents and data between two collaborating labs
When files are synced to different devices and locations the file is actually physically copied, so in effect, one drag and drop is backing up your data, providing extra peace-of-mind for paper or thesis writers.
When you are next traveling to present at a conference, Dropbox is a must-have. Create your presentation inside your Dropbox folder and automatically sync a copy to your laptop and iPhone so there's no need to carry a USB stick. Even if your baggage gets lost with your laptop inside AND your iPhone dies, you can still use any computer to connect to the Dropbox website, access your account and download your presentation.
If you use Dropbox, or you have any alternative ideas of data syncing/sharing/backup, drop us a comment.