How Forgiveness Can Help Your Job Hunt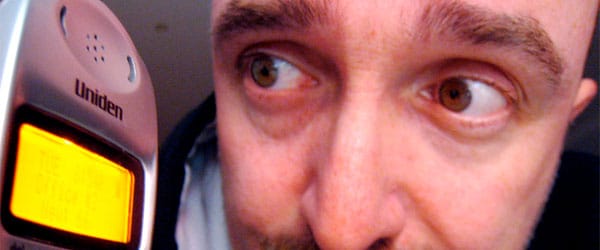 2009 was a tough year for job hunters. But the good news is we are starting to see a lot more "action" on the hiring front.
Most of this activity is overdue. Because of recruitment freezes, teams have been stretched and they are working longer hours – often for less pay – and maintaining a larger workload. As a result of this, we recruiters have witnessed a very unusual trend — under the strain of increased workloads, employers are getting sloppy with the recruitment process.
You know from my previous articles about how employers love to use phone interviews in the screening process, but more and more often in recent months, candidates tell us that the phone interviewer calls them 15-20 minutes (or more) late past the scheduled interview time. This is very frustrating and seemingly unprofessional. It would be nearly inexcusable the other way around (if you failed to show up for your interview), but these times are unique. This sloppiness is likely unrelated to the culture or professionalism of the company and more commonly attributed to the multiple hats that people are wearing within organizations at the moment.
While the knee-jerk reaction seems to be to throw your hands up and declare that this company unfit to work for, I would recommend a different course of action: forgive and forget.. and most importantly, make sure that your behavior, words and tone do not reflect your frustration. Instead, take the high road. Would it make you feel better to 'tell someone off"? Maybe. But will it advance you closer to what you want? No. Will it change them? Probably not. Instead, plan for this possibility and figure out what you would do if it happens to you. (Things seem so much less dramatic when you know it might be coming.)
If it does happen, chalk it up to how much this company needs your help and demonstrate how different you are from other candidates. Show them you can roll with the punches and that you are more professional than other candidates. A job search will throw you all types of curve balls, so be prepared and forgive and forget.