10 More Firefox Add-ons for Scientists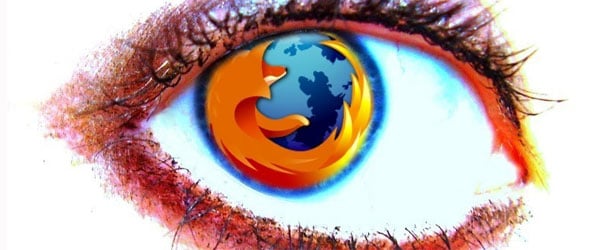 Way back in October 2007, I wrote an article on 10 Firefox add-ons for cell and molecular biologists. I think Firefox is a brilliant browser and it's open source add-on contributors make it more useful every day.
Apparently, Bitesize Bio readers agree because that Firefox article has remained firmly established in our top 10 most popular articles of all time.
So nearly 2 years on, has Firefox accumulated even more useful add-ons for scientists? You bet it has. Here are my 10 favorites….
1. Eccellio Science
Gives access to the Eccellio Science search engine, which is a focused search for obtaining information on science. Great for researching your research topic!
2. i-cite
i-cite offers enhanced web search for life scientists. It mashes up content from PubMed, EBI and Google Scholar. Life science-specific searches (e.g. protein structures, gene sequences, microarray/PCR results) and text mining are coming soon.
3. Wired marker (update: Get the firefox 3.5 compatible version here)
This is like a highlighter pen for your browser. Premanently mark sections of text on any webpage with one of the many available highlighter colors avaiable on this add-on. Very neat.
4. Firefox PDF Plugin for Mac OS X
This is a must have for Mac users. It displays PDF files that you download from the internet to be displayed direcly in your browser, making for a more pleasurable literature browsing experience. Unfortunately it's not available for Windows.
5. PDF Download
Also allows you to display PDF files in the browser. Works in windows but is not quite as slick as the Mac PDF plugin. Works best in combination with the Foxit  reader (rather than Acrobat). Find out more here.
6. Aspator
Another one for your literature browsing pleasure, but this time it's patent literature. Aspator provides a very slick way to browse and read patents from the USPTO and [email protected] websites.
7. TimerFox
Does what it says on the tin. A handy timer that sits in your browser and gives you an alarm when the time is up, allowing you to surf in comfort during incubation steps.
8. ISI Web of Knowledge
Search ISI web of knowledge from your browser. Obviously only useful if your institution has a subscription to ISI.
9. NoSquint
This is a wonderful add-on that makes reading documents on the web a lot easier. It lets you adjust the text-only and full-page (both text and images) zoom levels as well as color settings both globally (for all sites) and per site.
10. Lab meeting
This add-on helps you interface with the labmeeting.com website to easily collect and organise journal articles as you browse.
And a final special mention should go to our Molecular Biologist's toolbar. It's not an add-on per se but it sits right in your Firefox (or IE) browser and puts the most common searches and tools used by molecular biologists right at your fingertips. We have recently improved it by adding a GoPubmed search, and have other improvements in the pipeline, based on suggestions from our users.
If you want see how the Molecular Biologist's toolbar can make your life easier, click here.
I'd love to hear what you think about the Firefox add-ons I have listed in here and, of course, any of your favorites that I may have missed. Tell us in the comments section below…