A Molecular Geneticist's Essential Gizmos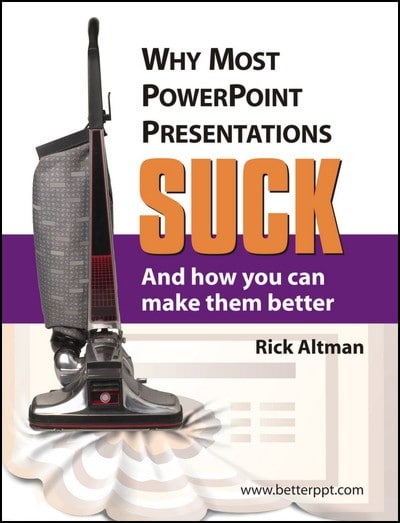 For our "fresh new" version of the website, I'll kick off with a series of articles on describing the contents of my professional "toolbox". So, let's open 'er up and see what we get. In this installment, I'll skim the top tray and produce my list of basic gizmos that, just like beer and pizza, I just can't live without.
I've identified these key gizmos – books, lectures and software tools – along the path of my career transition from lab rat molecular geneticist to computational biologist slash programmer slash software engineer,  – I think, once you've tried them, you won't be able to live without them either.
Presentation Fever. This one is so essential it belongs on the top of the list.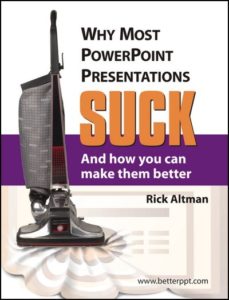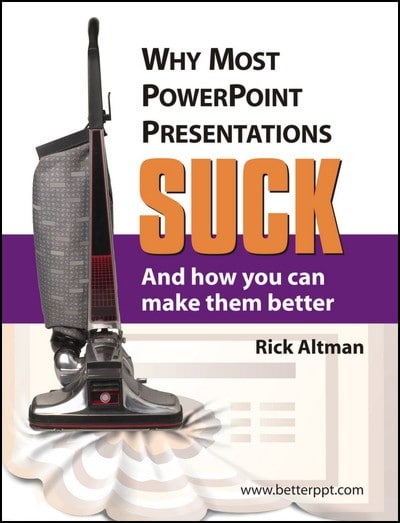 If you're like me, you spend a large amount of time either in seminars, preparing to give a seminar, or
running from seminar to seminar. So my first essential gizmo in the toolbox is a book… about
how to prepare the most awesome Powerpoint presentation ever. This book, "Why Most PowerPoint Presentations Suck" by Rick Altman, has become my bible.
If you read it you will be able to identify the deadliest of sins committed in every seminar you attend, or give.
It is the BEST book for telling you what to do AND what NOT to do while presenting yourself. For example,
have you ever been in a seminar while the presenter was nervously making circles upon circles on the screen with a laser pointer until the audience is heaving in synchrony?
Rick Altman exposes the most annoying habits of distraction, and how to avoid them. Do us all a favor and give a copy of this book to every science grad student you know.
Time management. Speaking of grad school, another essential for every grad student is an academic lecture on time management by Randy Pausch. Okay, this is not really a gizmo any more than a book is, but this lecture should be required learning material for every incoming graduate student. Take Randy's wonderful free advice and run with it. You can view the lecture online by clicking here.
Now, onto the software gizmos…
Convert doc2pdf Ever need to convert just one or two Word documents to pdf format?  What can I say but WOW! Go online and convert your resume or other Word document to PDF in an instant… and your Done!
Snagit. I use this little tool almost every day of my life. I never thought I'd do this, but I snap bitmap images of everything from web results pages to gnuplot graphs (see below) while documenting my research electronically. It is even faster to do this than to write a description of what I did today. I can't live
without it.

ThumbsPlus. Hands-down the most useful picture editor and organizer there is.
PhotoGadget. I shudder to think you bought one of those high-end, high-price, space-hogging photo editors. Check out my avatar built using this exceptional right-click gadget.
BioVenn. This is a very cool way to create and display overlapping sets of data. John would be proud.
eTBlast Website. PubMed on steroids. Nuff said.

Norton Ghost. I can't count the number of times this program has saved my ARtichokeS. Not free, but it sometimes will be bundled free with a new external hard drive. Scout out the HD specials online.
SpySweeper. If you don't get in the habit of cleaning house, you will just end up eventually re-installing your system with Norton Ghost. Just be careful out there.

Gnuplot for windows (wgnuplot). I am sooo sick of those Excel-generated blue diamonds and pink squares! Those of you who churn out these plots know who you are. You should be ashamed of yourself. Learn some new tricks and buy that book I was talking about up top.
So those are the gizmos I would consider to be my essential basics I have in my toolbox. Stay tuned and I will delve deeper to bring you more gems that I use in my work, and that you will hopefully find useful too.
What gizmos could you not live without?