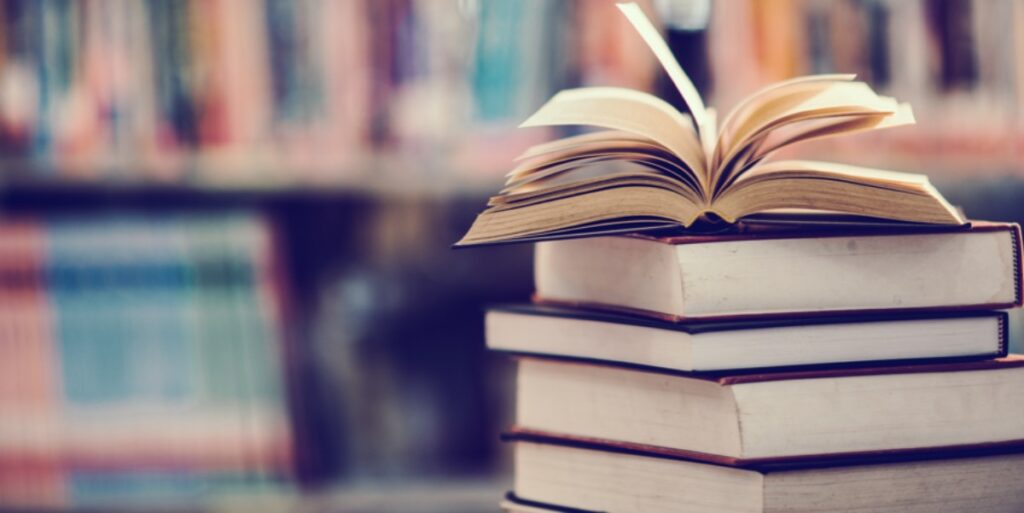 Keeping track of the scientific literature in your research field without getting overwhelmed can be a struggle. But, don't worry, we're here to help.
We're here to give you the inside scoop on where and how to find the relevant literature. We'll also give you the lowdown on the main reference managers you can use to stay organized.
The Most Neglected Task Is Often the Most Important
While practical experimental work is important, it is all too easy to neglect a crucial aspect of science work—reading and keeping up with published literature.
While learning to read and understand a scientific paper thoroughly and efficiently is important, it is arguably just as important to keep up-to-date with the latest literature.
This is another frequently overlooked task but is absolutely vital to ensure you don't miss any key advances in your field.
No one wants to get months down the line and realize someone has already published on that experiment you've been painstakingly performing.
Writing a literature review or grant application presents an excellent opportunity for taking a deep dive into the literature, but finding the time to keep up with the latest publications on a regular basis can be very challenging.
This task can sometimes feel impossible with the additional demands placed on scientists in terms of meetings, seminars, teaching, outreach, admin, mentoring, etc.
The dizzying number of papers published on a weekly basis also doesn't help.
But don't worry, we've got some top tips and handy hints to help you find—and manage—that literature.
Why Is Keeping Track of the Scientific Literature Important?
Well, if you don't keep up with recent publications, you won't know what people in your field are working on or what the current gaps in knowledge are, and you won't be able to put your work into the proper context.
Even worse, you may end up pursuing a line of inquiry that has already been published by someone else. Moreover, newly published work often provides novel solutions to problems and/or reveals novel mechanistic insights.
Therefore, by keeping up with the literature, you may find potential solutions or alternatives to challenges you are facing in your own research.
How To Find the Latest Scientific Literature
To be able to read and take in the literature, you first need to find it. Nowadays, there are a number of tools to help you keep track of new publications, including Stork, PubCrawler, Feedly, PubMed alerts, and Google alerts.
These apps and websites allow users to set up automatic searches of online publication databases using key search terms.
You can then set daily, weekly, or monthly email alerts, which highlight all of the new and relevant papers with links to the abstracts and full text.
You can choose to make your searches as vague or specific as you wish. If you want to learn more about how to use some of these tools, read our article on How to Speed Up Your Literature Searches by Crawling.
Social media is also another very important tool for finding and keeping up with the latest science.
Twitter is becoming an increasingly valuable resource in science and it can be very useful for keeping up with the latest work in your field.
But this is true only if you follow the right people!
So, if you have a Twitter account, start by following researchers in your field, as well as journals that publish work relevant to your research.
Also, don't feel that you have to spend hours on Twitter or other social media apps in the name of science.
If you follow the right people, you can spend as little as 10 minutes a day finding out about the latest scientific breakthroughs.
LinkedIn is another overlooked platform that, as well as being a practical tool for finding jobs, is also useful for staying informed about recent publications and the latest developments in industry and policy.
However, with the wealth of content that is available online and the rabbit hole that is the internet, it can be difficult to keep up with the latest developments on different platforms.
One very useful yet often dismissed solution to this conundrum is the good old really simple syndication (RSS) feed. An RSS feed is a simple, algorithm-free technology that enables users to receive updates from specific websites.
Subscribing to RSS feeds enables readers to stay up-to-date with specific websites in a single tailored RSS news feed that constantly monitors websites for new content.
This removes the need for users to manually search for content, leaving you free to get on with other work.
This may be the best option for you if, like me, you get easily distracted online.
Keeping Track of the Scientific Literature
You always want to have your key papers on hand for easy access, as this will make writing easier and more efficient. It will also help when trying to justify to your PI the importance of doing a particular experiment.
As soon as you start your PhD or project, try to get organized and implement a system to help you keep a handle on the literature.
Everyone is different so you might prefer an old-school filing system or you might choose one of the many online reference management systems.
Old-School Systems
I know some people who use old-school filing systems such that every time they read a physical copy of a paper, they move it into a particular folder.
For example, you might have one folder for mechanistic studies using mouse models, and another for research using human samples. You could even use the draft layout of your thesis to categorize your reading.
Another advantage of old-school systems is the ability to annotate physical copies. However, this type of old-school filing system isn't exactly portable, nor is it environmentally friendly.
Also, cross-referencing articles that fit into multiple categories can really wreak havoc on your system!
Many researchers now use online management systems to get around these issues.
Online Reference Management Systems
Although they can seem daunting at first, online reference management systems are a great way to organize your literature.
Once you're used to an online system, whatever topic structure you use can be easily applied to one of the online systems by setting up relevant folders.
Reference managers such as Mendeley, ReadCube Papers, Zotero, or Endnote allow you to create and organize a library of important papers, and, more importantly, in my opinion, they help to generate citations and bibliographies while writing papers, grants, and/or theses.
In addition, these tools allow users to include notes on each paper to summarize its main findings and conclusions, which comes in very handy!
Reference managers also allow you to change in-text citation styles in one click. This can be a huge time saver if you're submitting papers to multiple journals, each with different citation and formatting requirements.
I am particularly fond of Mendeley, first because it's user-friendly and intuitive, but, most importantly, because it's free! In the interests of fairness, Zotero is also free!
Most, if not all, reference managers allow users to categorize papers into folders and subfolders.
And, if you have to switch computers for some reason, you will be able to access your papers if your chosen reference manager supports cloud syncing to its own servers, as Mendeley does.
To learn more about what each of these reference managers can do, click the links above and try them out to find the one that works best for you.
Make sure you also read our article for more tips on software and apps that can make your science life easier.
Annotating PDFs of Your Articles
So, you've got your physical or online filing system organized. You're sorted, right? Well, if you really want to get ahead of the game, you should highlight and annotate PDF copies of your journal articles with notes and a brief summary of the paper.
Make life easier by annotating as you read and you will create a great reference point to return to any time you need to refresh your knowledge of a particular paper.
Take it from me, if you don't do this, you'll just end up having to reread the paper over and over again. Make sure you include the following points:
Key authors.
Main findings.
Relevance to your research—does it offer a complementary or opposing view?
How might it affect your own experimental plan?
It might seem like a lot of work but doing this really will help you keep on top of important findings in your field, so you'll end up having more time to do your own research!
If you're a fan of spreadsheets and if you're looking to build your own custom paper database/annotation system, you might want to have a look at @Ste_McQuilliam's amazing Microsoft Excel-based journal database—you can watch his YouTube tutorial on how he built his database here.
As Steve mentions in his tutorial, you could use this Excel-based annotation system in partnership with a reference management system to stay super organized!
With all these tips in mind, go forth, explore, and write! If you have any other tips for keeping on top of your reading, we'd love to hear from you in the comments.
You can learn more about the main reference managers in our reference managers series, where we highlight key features and discuss the pros and cons of each platform.
For more tips on keeping track of the scientific literature, head over to the Bitesize Bio Managing the Scientific Literature Hub.
Originally published December 4, 2013. Reviewed and updated by Zandile Nare September 2021.