Better Pubmed Journal Searches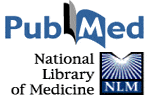 Ever get too many hits from your Pubmed searches? Using field tags allows you to generate more specific searches than keywords alone, saving you from trawling through hundreds of irrelevant articles.
A "field", in database terms, is an information category found in each database entry. For example the database entry for every journal article in Pubmed contains "Author", "Title" fields, amongst others.
Each of the database fields has an abbreviated "tag". For example, the tags for the "Author" and "Title" fields are [AU] and [TI] respectively. These tags can be used in the search box to specify which part of the article entry you want to search and generate more specific search results.
Follow this for an example:
A simple search for the term polymerase in Pubmed generates 310555 hits
Changing the search term to polymerase[TI] limits the search to articles in which polymerase appears in the title, reducing the number of hits to 31048
The search can be further refined by including other keywords. e.g. searching for polymerase[ti] AND copeland[au] gives 45 articles, which have polymerase in the title and Copeland as an author.
There are of course many more database fields in Pubmed articles, each with a tag that can be used in searches. You can combine as many of these as you like to get a search that is more specific to your needs.
If you enjoyed this article, please consider subscribing to our article feed. If you have any comments or questions, please feel free to leave a comment below, or drop me an e-mail.