Why aren't SDS-PAGE gels horizontal?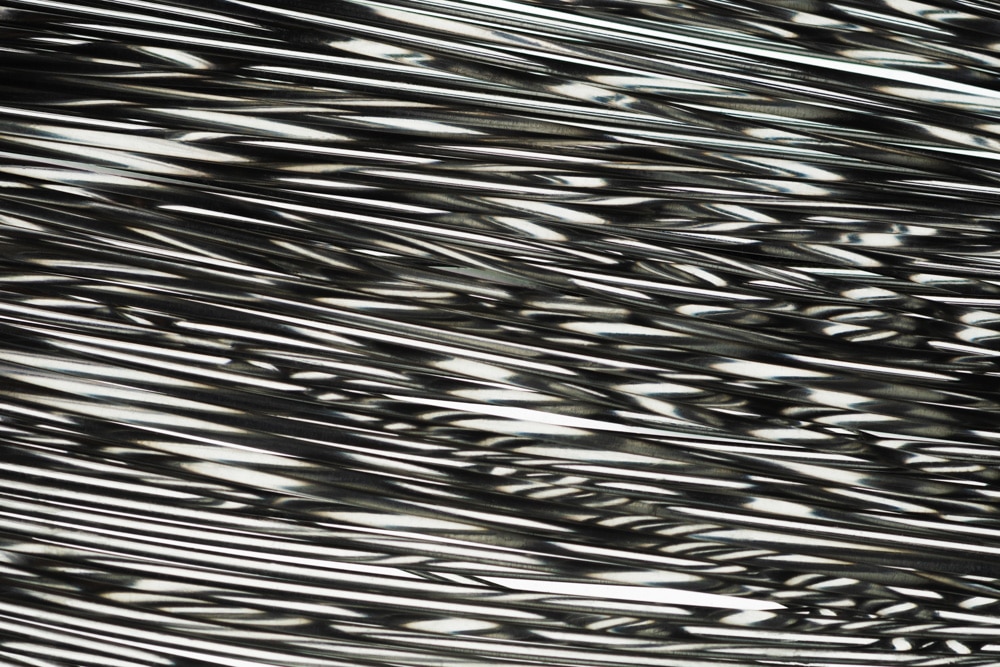 As you have probably experienced in the lab, SDS-PAGE gels are a bit tricky to put together.
Since they are vertical, if you don't get the seal just right, they can easily leak, and then you have to start all over again. Wouldn't it be much simpler  to make them in a horizontal system like agarose gel electrophoresis? Of course it would, but there are three very good reasons why SDS-PAGE gels have to be vertical….
The first reason is that SDS-PAGE gels have two component gels  – the stacking gel and the resolving gel.  The vertical system allows you to make them sequentially. You add the resolving gel first and then once it is set, you add the stacking gel. It would be very difficult, if not impossible, to make a gel like this in a horizontal system.
The second reason is that oxygen inhibits the polymerization of SDS-PAGE gels. Ammonium persulfate (APS) in the SDS-PAGE gel mix decays to produce free radical SO4- ions, which react with the acrylamide molecules in the presence of TEMED to initiate polymerization (check out this article for more on this). Molecular oxygen can react with, and mop up, the free radical SO4- ions and inhibit the polymerization reaction.  Sandwiching it between two plates keeps oxygen away from the gel mix. So in an open, horizontal system the polymerization reaction would not proceed efficiently.
The third reason is… money… Ah, money always finds a way to have some influence. In this instance the reagents used in SDS-PAGE gels are relatively expensive, so it would not be cost effective to pour them like agarose gels as you need much thicker gels. So it is more cost effective to make thinner gels.
Are there any more reasons you can think of?
If you have any other burning lab mysteries you'd like solved in the lab, let us know via our contact form and we'll do our best to solve them!