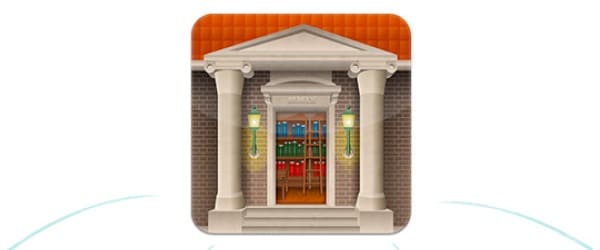 My previous posts on reference mangers have discussed Mendeley and ReadCube. Today I will be discussing Papers, the reference manager I first encountered and the one favoured by many academics, including my PhD supervisor.
For anyone who is a fan of Apple products, Papers is likely to be the software you are most familiar with. While this software was originally only available for Mac computers, it is now also available for Windows.
With Papers, searching for literature has never been easier.  You can search 25 online databases directly from Papers including PubMed, Google Scholar, Highwire, JSTOR and SCOPUS. Papers even caters to different document types with searches through Google patents, Google Books, Amazon and even Wikipedia.
You can also store and organise 85 different article types including thesis, E-books, PDFs, News & Views, Newspapers, magazine and patents to name but a few, meaning you can organise much more than just your scientific papers.
Another great little feature is that Papers has a special section for your own papers, allowing you to easily create bibliographies for CVs or grant applications.
Organising your articles is very simple with smart collections, which will automatically organise your articles based on parameters that you decide including authors, titles, keywords and notes. Articles can belong to as many collections as you like, and any new articles that match your smart collections parameters will be automatically added.
Papers includes its own citation tool, Manuscripts, that allows you to insert citations into almost any application. You don't even need Papers to be open, as long as you have Manuscripts enabled just use the shortcut (Ctrl +Alt +P) to quickly insert citations. If you prefer to use your own citation manager you can export individual citations or even your whole library from Papers into various formats including Endnote and BibTex.
Lifve (not a typo) is a social feature of Papers that allows you to share your articles including your own reviews with others online. Simply create a Lifve collection and any papers you add will be shared online. Any reviews you add to articles in this collection will be automatically public, but you can easily switch the reviews to private, and you can choose to have your collections public or only visible to members you invite.
All these features come at a price, as Papers isn't free. A licence will set you back €59/$79 (€71.39 with VAT) and although students can get a discount of 40% this still means you are handing over €34/$47 (€41.14 with VAT). However, a 30 day free trial is available to help you make up your mind as to whether the investment is worth it.
While Papers is the first reference manager I've discussed to come with a price tag, my next post will discuss another paid software –Endnote, which is well known to academics since many institutions hold licences for this software.