Read This Before You Design Those qPCR Primers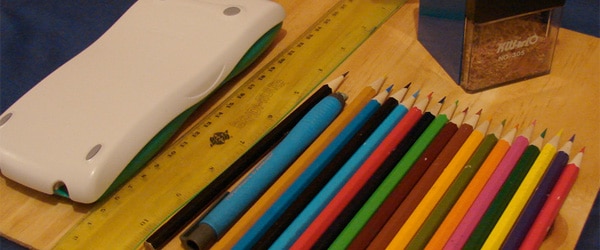 qPCR is a technique used daily in most labs, but the first step, designing your qPCR primers, can be the biggest obstacle to even getting started.
Without a good pair of primers, you can't start asking the real questions and generating data.  And sometimes the effort involved in optimizing an assay for high efficiency and sensitivity can be huge.
Pre-designed and pre-validated primers make life easier
But the good news is that, because qPCR is so common, many validated primers for SYBR and hydrolysis probe-based assays already exist. The trick is knowing how to find them.  One way is to search the literature for publications studying the same genus or species as you. Here you can find detailed information such as the enzyme kits and instrument used and the exact concentrations of primers and probe.
Another option is to check some manufacturer websites. One example is the service offered by Qiagen. Their web portal called GeneGlobe offers sets of designed primers for SYBR Green experiments for human, mouse, rat, and then a host of additional species. While they have not all been tested, they are designed with a prorietary software that ensures a high degree of success.
If you are interested in hydrolysis probes (aka Taqman assays), Applied Biosystems (Life Technologies) offers pre-designed primer and probe sets as well. These can be found on their TaqMan Gene Expression Assays search page and also pre-designed assays exist for SNP Genotyping Assays and Copy Number Assays.
These commercially available databases can be a great way to get going on a new project with little optimization of the assay itself.
Are there alternatives to commercial websites?
But what if you work on a species for which primers are not commercially available? Or what if you don't want to pay high prices for primers and not even receive the sequence? There are some other databases available where you might be able to find tested and validated qPCR primers. Here are some examples:
RT PrimerDB: Currently, there are 8105 real-time PCR assays for 5621 genes are available, submitted by 199 people.
Real Time PCR Primer Sets: This site has a lot less primer sets submitted, however, they have some unusual species so it's worth a look.
QPPD – Quantitative PCR Primer Database: This is human and mouse only, but the positive is that all the primer sets should be linked to the publication from which they came so you will have access to data and results using the sets.
qPrimerDepot: This site is for qRT-PCR primers for human sequences only. These primers will be designed to cross an exon-exon boundry so will be RNA specific.
PrimerBank: PrimerBank contains over 306,800 primers covering most known human and mouse genes
As you can see, most of the primer databases are for human or mouse genes since many other species do not have fully complete sequence information.  So for most researchers, searching the literature or designing assays from scratch is the way to go.
Are there any more qPCR primer databases out there that I missed? Send me the links and I will add them into this blog. What are some other ways you have found to ensure a high success rate for new primer sets for qPCR?