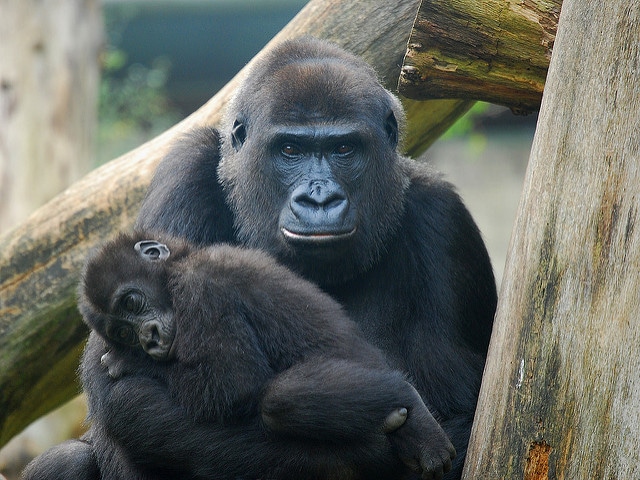 Science is a career unlike any other. At times it can seem like the tools we gain can't be used in any other profession. But that is where you are wrong! Unlike other occupations, going to graduate school and/or devoting your life to science actually prepares you for parenthood – in case you were worried about such things. Don't believe me? Read on!
Lack of Sleep – Welcome to Parenthood
I don't know about you, but whenever I'm beginning an extremely involved experiment or there's a presentation coming up, I rarely get restful sleep the night before. Add on top of that weird hours for experiments and daily life goings-ons, and you have a recipe for sleep deprivation. Still, the fact that you are able to get no sleep and still kick a$$ at your experiment/presentation is a feat in and of itself.
Most parents will tell you that baby-related sleep deprivation is unlike any you have ever experienced….and they unfortunately are correct. However, you can still use your "Intro to Sleep Deprivation" experiences to your advantage! Remember how you were super exhausted, but still found the strength/brain-power to lovingly take care of your cell culture/virus prep/animal model? Strong work, my friend: you'll be a fine parent.
Not Concerned About Appearance
This isn't to say that scientists don't care about how they look, but let's be honest with ourselves: who can honestly say that they haven't rolled out of bed to run straight to lab because of a time course-dependent experiment? Or, unless there is a conference/lab meeting/seminar/interview, haven't declared it No Waistband Day just to wear PJs as long as possible? Thankfully, given that most of us are hiding in labs, science provides us that freedom.
Once that parent thing happens, No Waistband Days become No Waistband Weeks (especially for the mamas in the crowd), and showers are a distant memory. But now that you have this little nugget of squish to hold on to, who cares? All in all, it's possible that your lab mates may not notice that much has changed with your day-to-day get up. Score!
Multiple Projects in the Air
Your organization skills are on fleek (that's still a word, right?), and you can bounce from one experiment to another with the greatest of ease. That's why you, my friend, can take this parenthood thing head on.
The amount of multitasking required for a parent, especially a new one, will make anyone's head spin. But you are so built for this! Between diaper detail, feeding schedules, sleep schedules, and a slew of medical appointments, parenthood requires the multitasking skills of the most skilled scientist. Just think of it as the most highly-detailed, expensive experiment you will ever pull off. And you'll pull it off like a pro.
Eating Whatever, Whenever
As grad students we initially think that all the free food flying around is just extra incentive. Why do I need a catered sandwich when I just ate lunch? And then we realize that free food is pretty awesome, especially when we've been so busy trying to get a machine to work/data analyzed/finding our needed reagents that we've forgotten to eat. The horror! And so begins the never-ending search for food, even when we're not really "that" hungry. Bagels at morning lab meeting? Check. Free pizza at a seminar? Double check. Whatever free food is left out in the common area? #noshame
Thankfully, if you're thinking about becoming a parent, the prospect of eating whatever is in front of you, whenever you have a nanosecond to do so, will come incredibly handy. Whether it's scarfing down a delicious sandwich while crumbs gently fall onto your newborn's head because they are cluster-feeding…again (sorry baby), or savoring whatever you were able to grab before running after your baby getting into the cat food, your need-to-survive instincts refined in grad school will serve you well.
So, take these words of encouragement and forge ahead! You've got this.