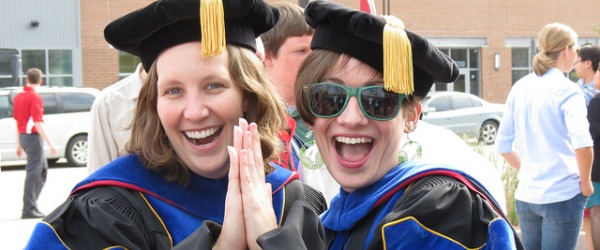 The great thing about being a scientist is, well… that you get to be a scientist!  And it can be fun and rewarding. But being a scientist can be a nasty stressful business too.
As I come to a turning point in my 'academic career', I find myself making mental notes of the pros and cons of academic science to try to help me on my way with my next career move. Here are but a few of them:
The pros….
A sense that you are part of something bigger –contributing to the frontiers of knowledge, helping human health, developing new drugs or proving that old ones are really no good.
The pride of publishing – getting to see your name in print gives us a great sense of achievement and makes us feel good – if only for that short period of time between manuscript acceptance and our next failed experiment.
We do what we want when we want to. This is true within reason. There are not many PIs, in my experience, that dictate to their students and postdocs the time they must start and finish their day. Instead, they want results, and as long as you give them what they want/need, they are usually happy to let you work your own hours. This, on the downside, can lead to some of the cons of academia.
We get to travel to places that we would never get to see otherwise. Going to conferences may be a little daunting for some but for many it is a great experience. Meeting new people and forming new collaborations, visiting a new town or country, making new friends and seeing people other than those you see in the lab everyday are all great pluses of being in academia.
We can create and design new experiments and direct our own research. Despite people thinking scientists are not creative, we actually have to use our creative sides every day.
The cons……….
Despite one of the 'pros' above, the working hours can be a major con when we need to spend 14 hour days and weekends in the lab just to get the data we need to go to that conference we want to in the south of France. When we leave work we don't forget our troubles. We take the burdens of our projects home with us in an invisible backpack felt by all of us but seen by no one. There's no such thing in academia as leaving your work at the office.
The Competition between peers can lead to negativities – I am sure that many scientists started in the same way: to want to be part of a bigger picture and to help medical advancement – but something went wrong with this. It may be the pressure of being the first group to publish something or being the best one among your peers by publishing the most papers; so much so that people actually hide results until they are ready to publish. Why? – money, money, money-funding, funding, funding!
Then there is the thievery – yes I can understand if someone borrows your stapler or your favourite pen, but the things I have seen in my time in the lab!  One time someone actually stole my gel!  In anticipation of a long day ahead, I had pre-made and wrapped up a gel the night before only to find it had mysteriously grown legs and walked out of the cold room. I know there are some nasty things growing in the cold room but that just takes the biscuit.
A great deal of frustration can build up when experiments that have taken months to generate a tiny amount of precious sample turn out not to work and your valuable sample is gone, gone, gone!
One major drawback for many is money. At pre-group leader stage you are paid crappy wages and given no benefits for working crazy hours and weekends because you are a 'trainee' (at least in Canada and US). We are meant to be doing this for the love of science but come on we have to live…..right?  Once you are a PI, you have to fight for grants to fund your lab.
No one in your family understands what you do, so much so that you end up telling an outright lie just so you don't have to explain to them anymore and have them tell you 'speak English'.
All in all there are both good and bad sides to academia and I have seen both. What are your pros and cons of your academic path?