Sage Science develops sample prep technologies for life science research. We focus on electrophoretic approaches that improve and automate high-value steps in Next Gen sequencing workflows.
Sage sells the Pippin™ line of DNA size selection instruments, which are widely used for DNA, RNA, and ChIP-seq library construction for short-read sequencing. Our systems are also used for preparing high molecular weight DNA for 3rd generation, long-range genomics platforms.
Our products are manufactured at our headquarters in Beverly, Massachusetts, USA.
Discover more about on their professional profiles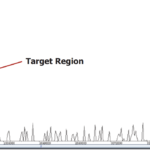 The advent of Next Gen Sequencing (NGS) has been truly amazing. One of the marvels that is often overlooked is how advances in DNA extraction technology have helped streamline NGS workflows. The original standard – phenol/chloroform extraction – is not well suited to the automated nature of today's sequencing workflows (though with the emergence of…