Karen hails from Ireland, where she obtained an Honours Bachelor Degree in Biological Sciences and a PhD in Biotechnology before relocating to Denmark in 2011.
She has a strong and broad research background, developed through a decade of work in various academic and startup labs in Ireland and Denmark. During a research career that spanned 10 years, Karen worked with yeast, filamentous fungi, bacteria, plants, moth larvae and mammalian cells, and has tried her hand at everything from Sanger sequencing to genetically modifying disease-causing fungi.
Karen has always loved learning, asking questions and sharing knowledge with others – attributes that motivate her to write about many aspects of science for everyone from scientists to the next-door neighbour. She was a writer and editor with Bitesize Bio from 2014 until 2018.
When she's not writing or running around after her two kids, she is either designing knitwear or obsessing about flowers!
Articles by Karen O'Hanlon Cohrt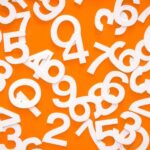 Here we take a closer look at plasmid copy number and examine how it can be manipulated in the lab giving you flexibility in your work.