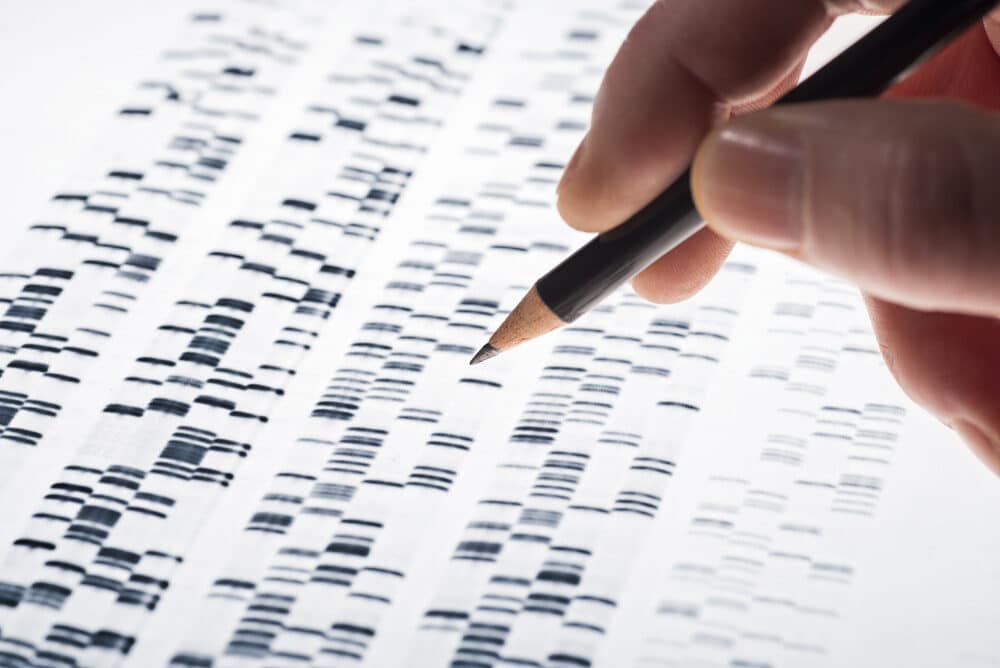 Have you ever wished you could transfer the same SDS-PAGE gel twice? Sometimes, when you are blotting for many different proteins of similar size, stripping and reprobing multiple times can become impractical.  Here's a simple diffusion transfer method that can be used to generate duplicate membranes from a single gel:
Take a glass plate, or something that is similarly sturdy and flat.
Layer the following onto the glass plate in order, smoothing each layer out to remove air bubbles:

Three pieces of blotting paper (e.g. Whatman 3MM) that have been soaked in phosphate-buffered saline (PBS).
Lay out a pre-soaked membrane (I've only tested nitrocellulose, but PVDF should be fine).
Your gel.
Another pre-soaked membrane.
Three more pieces of PBS-soaked blotting paper.

Add another glass plate.
Tightly wrap the whole sandwich in plastic wrap.
Place a heavy object (e.g. a 1L bottle of buffer) on top.
Go home for the night, or for the weekend.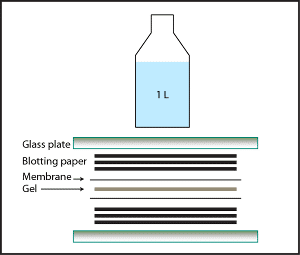 Protein transfer
by this diffusion method is much slower than electrotransfer, but if you give it enough time, it is surprisingly efficient.  However, it is not recommended for very
large proteins
. Also, don't forget that you will have about half as much protein on each membrane compared to transferring to only a single membrane.
Try this method out, and let us know how it goes!  It sounds too low-tech to work, but the few times that I've tried it has given me great results.